Full speed ahead with electric hockey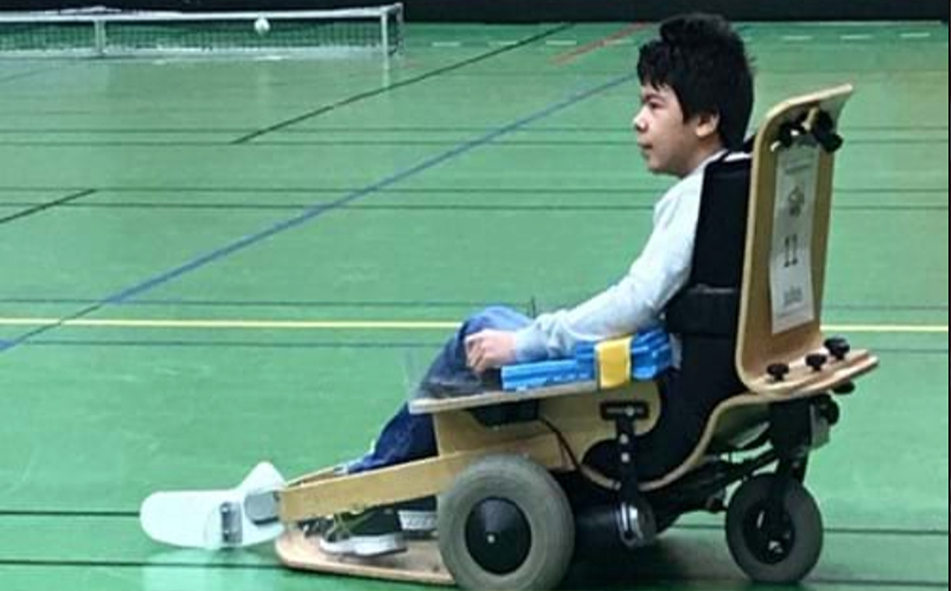 Electric hockey is a sport that is practiced in specially built electric hockey chairs. The sport is aimed at children and young people who, due to their disability, have difficulty finding any other sport to practice. The chair is run with a joystick and works just like an electric wheelchair, which provides conditions for this target group.
Electric hockey is a fast-paced and tactical sport that is reminiscent of ice hockey, you train and compete together as a team, which gives a great sense of belonging.
The children learn to think tactically and plan the game and above all that it is only by working together that you can win matches. A fantastic feeling to be able to train and fight, both with and for others, to reach a set goal. Learning to think strategically and long-term are experiences they benefit from later in life.
Adapted material in parasport is expensive and we therefore hope that you can help us - donate a gift and you make a big difference by working with us to give more children an opportunity to become part of a team and practice a sport.