Buy Support Tickets - Support Nacka Hockey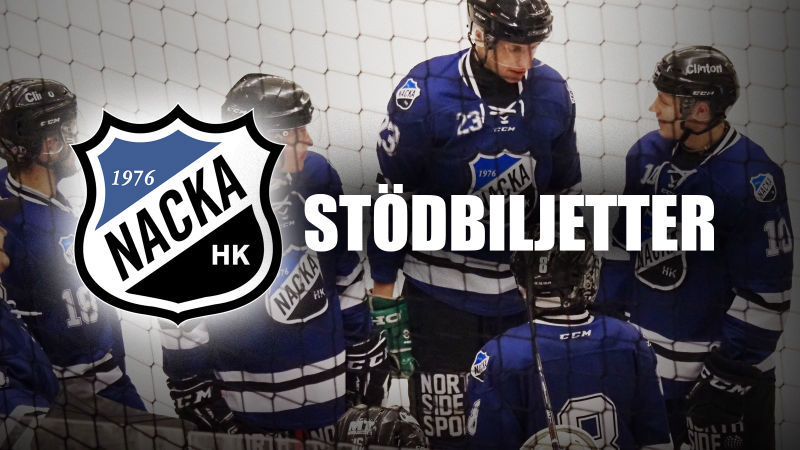 If everything had been as usual, all Nacka HK's teams would have played matches now. But now not everything is as usual, the audience is not there and the café is closed. Necessary income is not forthcoming, which means a major financial challenge for the entire Nacka Hockey. A challenge where you have the opportunity to make a big difference by supporting our association.
To meet this challenge, we have started this ticket campaign!
We hope that you who can and want to join buy support tickets for the benefit of Nacka Hockey and thereby show your support from home. Click "Give Now!" button and select your contribution:
SEK 100 = 1 support ticket

SEK 200 = 2 support tickets

SEK 500 = 5 support tickets
You can also choose another number of support tickets for any amount (SEK 100 / ticket).
Thank you very much for your commitment!

Feel free to help spread this Ticket Promotion via the "Share" button next to it!