Delight our children through the squash, contribute to SSK's junior fund!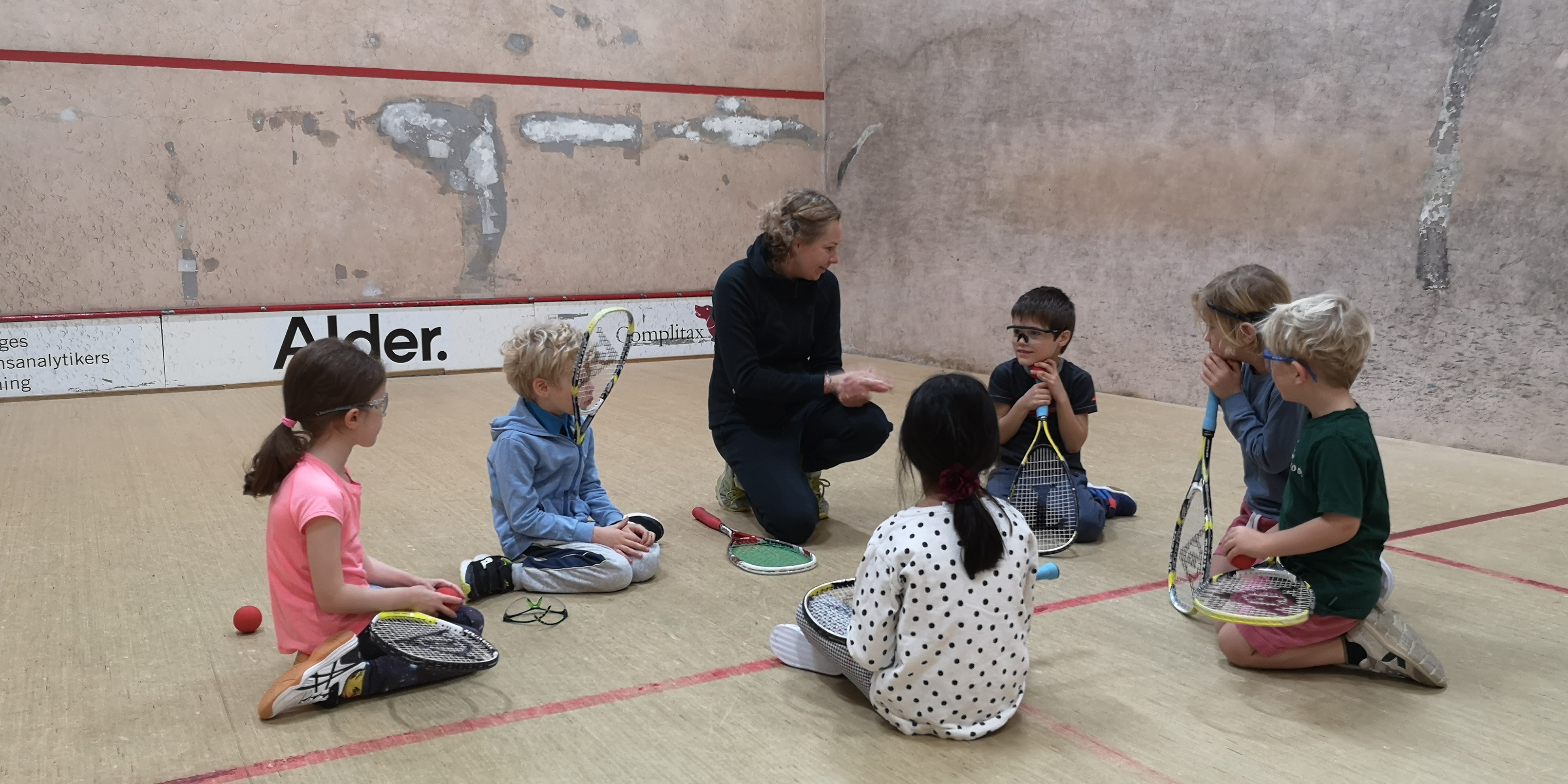 SSK's junior operations are financed through fees, grants and sponsorship. Without grants and sponsorship, we would not be able to have a junior business with the rank and breadth we now have. The board and hall staff work hard every year to fill the budget deficit of SEK 100.00-120,000. Parents and elite juniors contribute by engaging non-profit and thereby reducing costs. To create a little more financial stability, SSK's Junior Fund was established in the autumn of 2021.
Now you have the chance to support us!
Through this fundraiser, members, individuals and companies can now contribute to SSK's Junior Fund. This activates and delights children and young people through the squash.
We are extremely grateful for all contributions!
What do you know about SSK's junior activities?
We are growing so fast! During 2020/21, our junior business grew by over 100%. Here are a few more numbers:
60 children are activated and rejoiced through the squash every week
Children and adolescents between 5-19 years, 20% girls
6 groups, 11 weekly sessions, 386 training sessions per season
1,152 45-min passes per season
20 leaders are engaged as leaders, coaches or administrators
27 children got to experience a much appreciated summer camp in 2021
Budget 2021: DKK 388,000
Income from fees: SEK 267,000
Purpose of SSK's junior fund
The purpose of the fund is to benefit, develop and run SSK's junior operations. The money in the fund can be used for ordinary activities or for targeted initiatives. Fundraising for the fund takes place on an ongoing basis through surpluses from the club's activities as well as donations and sponsorship from, for example, members or companies.
The following criteria apply to applying for money
The applicant (s) must be a member of SSK.
There needs to be a budget for how the money is to be used.
The money can be applied for for projects or for regular activities.
The activity for which the money is to be used should benefit the club rather than individuals.
The activity to be financed must have measurable goals that must be followed up.
Activities that are linked to our values
Do you want to become an official sponsor of SSK's junior activities?
Companies and private individuals are welcome to contact styrelsen@stockholmssquash.se