New ball machine to enable better solo training in Corona times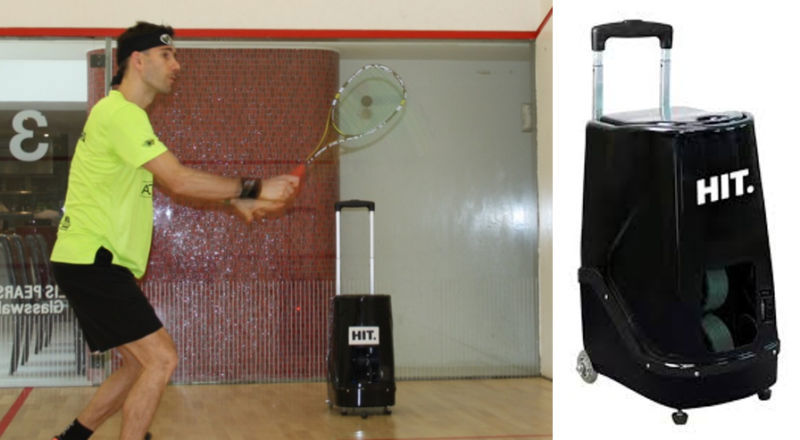 Covid-19 challenges society in many ways. For the club's junior activities and for the hall, we see a reduced participation in the training. We think this is sad for everyone, but we understand that it is a natural effect when social distancing is requested by our authorities.
Solo training with a ball machine could be a fun and effective alternative. However, the hall's ball machine is something to the years and with some important defects that have not been remedied, which limits the training opportunities. Solo training with a modern ball machine can be a creative solution that enables fun, challenging and developing training for our members. Therefore, the club now wants to buy a new ball machine ( HIT Trainer ) so that our members, juniors as well as seniors and veterans, can come and train themselves but reduced risk of becoming infected.
Here you can see one of the world's best squash players - Borja Golan - train yourself with a ball machine.
Video 1 Video 2
Help us with a new modern ball machine
Feel free to support us by swishing in a contribution here at Target Aid.
You can also help us with this collection by sharing it on your social media.
We are grateful for all contributions, big and small :)
NOVELTY! OFFER FOR COMPANIES
Hit the squash and put your business in the spotlight. For SEK 5,000, you get your company's sticker on the ball machine and will thus be visible in the hall in the future. If your company wants to sponsor with the entire remaining sum to reach the goal of SEK 27,000, you will of course have the exclusive right to decorate the ball machine with the company's decals. If you are a company and want to make a donation via invoice, please contact christian@targetaid.com .
More details about the ball machine
Cost approx. 2,500 Euros = 27,000 kr