SSK KM: Lottery for the benefit of our juniors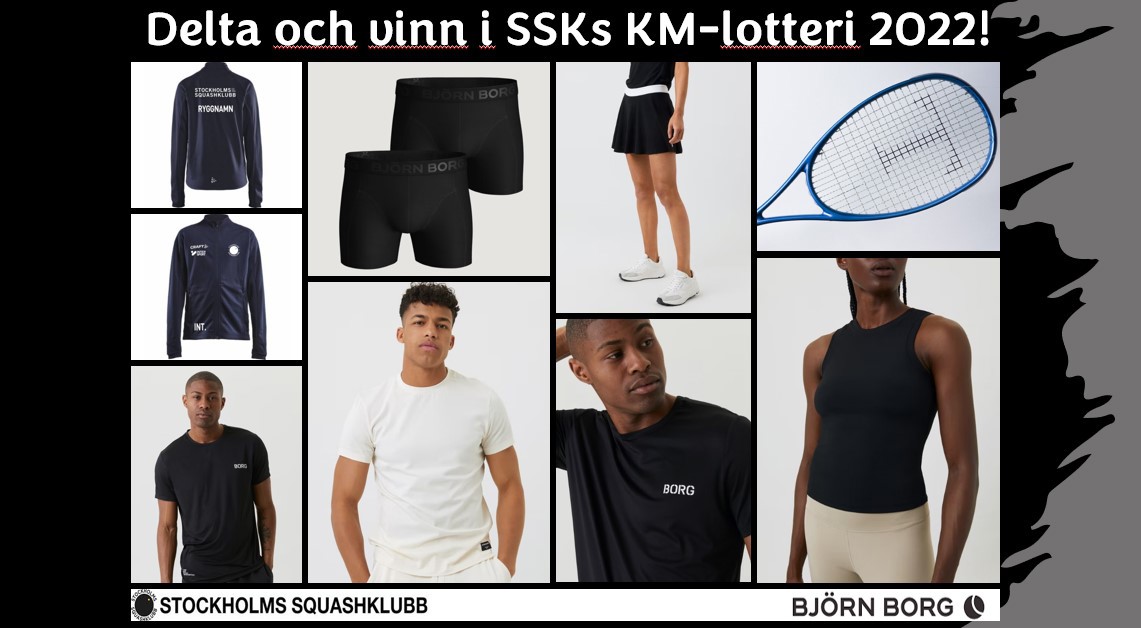 Great prizes to be won in the club's lottery
In connection with this weekend's club championship, you all have the chance for great prizes at the same time as you support SSK's junior activities.
All proceeds from the lottery go in full to the club's junior activities.
These prizes will be raffled off each:
1 Titan Viper Squash racket 130g from Gärdets Squashhall (value SEK 850)
1 Craft Squash Jacket incl. name print from Stockholms Squashklubb (value SEK 700)
2 cabinet rentals at Gärdet's Squash Hall for the season 2022/23 (value SEK 600 / pc)
1 Björn Borg Sportkit Women - 1 Skirt & 1 Linen (value SEK 900)
2 Björn Borg Sportkit Men - 2 t-shirts + 2-pack Underpants (value SEK 1,100 / pc)
Total price value approx. 6,000 kr.
Thanks to the club's sponsors who donated prizes
Many thanks to Björn Borg, Gärdets Squashhall and Stockholms Squashklubb who donated prizes to the lottery.