The association in my heart - Örgryte IS Football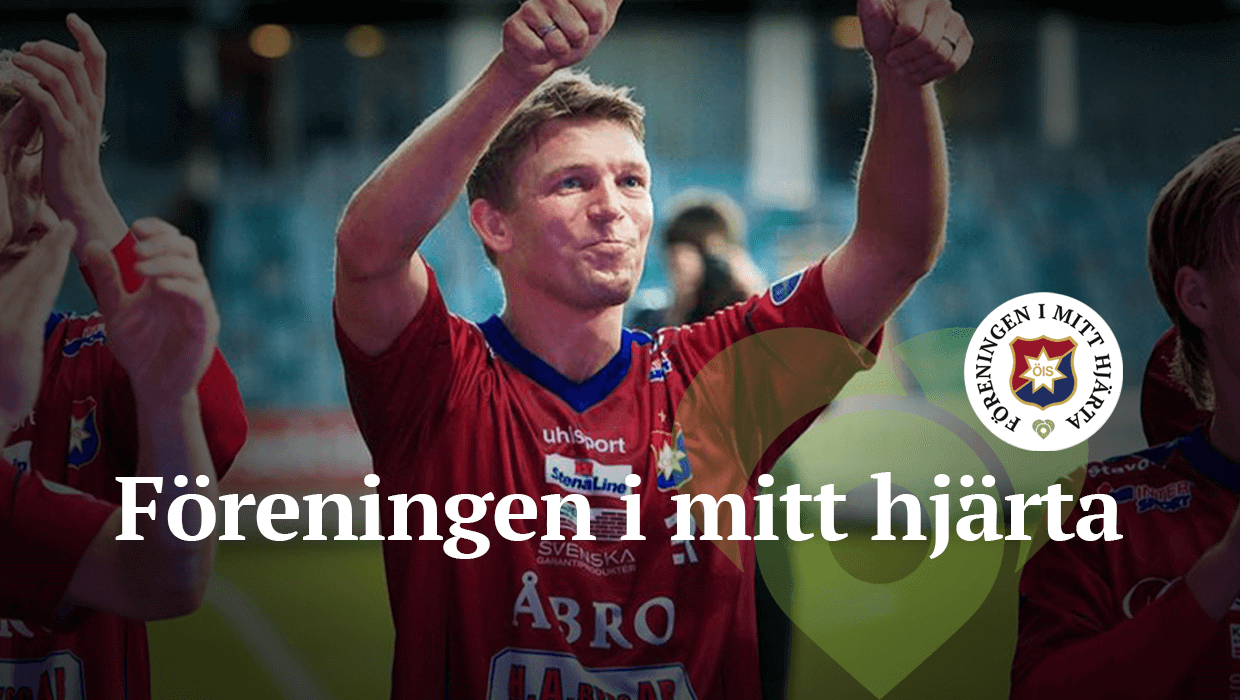 The association in my heart, is a campaign that aims to link sports profiles with its parent clubs, to thereby create commitment and support to the sports movement.
I want to share how much my parent club has meant to me. It started when I took my first breath when my dad called from the hospital ÖIS office and made me a member. So my bond to ÖIS is extremely strong, as you can imagine. The feeling of having an association that means so much is fantastic. I have a lot to thank ÖIS for. I meet a lot of ÖIS people who tell me that they have so much to thank me for, but I then see that it is I who have so much to thank ÖIS for.
It was not only where I learned to play football but it was also where I learned about friendship, community and respect. All that you are now trying to teach your own children. It was in that club and it is in most clubs of course, but Örgryte is MY club.
That's why I've chosen to join the Association in My Heart, started by Target Aid, to promote the clubs that have made the most difference in our lives.
Örgryte means a lot to me, so that's why I chose Örgryte as My association in my heart to support.
The sports movement has had a terrible time, it must be said during the pandemic and they need all the help and support they can get.
With this campaign, I am trying to raise some money that will help ÖIS, and I would like this money to be invested directly in youth activities.
I have a small dream, and that is to raise 100,000 SEK for our young people, and I want us to do it before the 1st of February. It is my goal.
With this fundraiser, I hope to bring with me many who can support ÖIS's youth activities.
Together we can make a big difference!