About us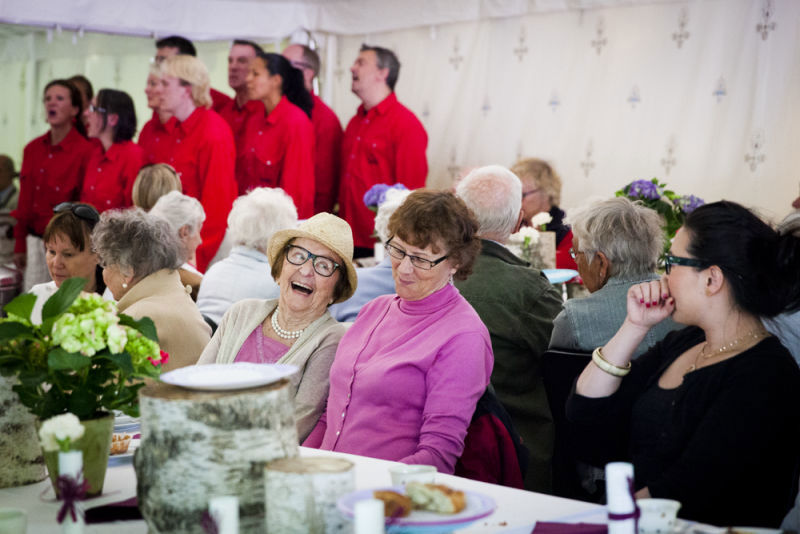 Contact with the elderly helps the elderly out of loneliness
It is extremely stressful to have to face life all alone and the social need for friends does not stop because you get old. Perhaps it is rather when it is at its greatest, because negative life events tend to accumulate in old age, such as losing the one you love / close friends or your ability to function.
Involuntary loneliness an everyday life for many elderly people in Sweden. Studies show that about 30% of all older people feel lonely, and loneliness gets worse with age. Just over half of all people over the age of 85 have very limited contact and lack a close friend. Loneliness is not only mentally stressful, it is also directly harmful to health and increases the risk of dying prematurely by 50%. Socially isolated people suffer earlier and more often from more and chronic diseases, make more doctor visits and lose their ability to function earlier. We want to prevent and break the isolation and the accompanying negative health spiral in order to instead extend the number of years of good well-being and independence.
Instead of the elderly sitting in each other's apartments and longing for fellowship, Äldrekontakt arranges for them to meet regularly over a coffee at the home of volunteers. Our volunteer hosts take turns opening their homes and offering coffee, while other volunteers transport / accompany the elderly in need of coffee and back home again.
In this way, the new friends get help to meet once a month, as long as they want and can join. It costs nothing to have coffee with us.
We offer the security needed for fragile people to dare to break their isolation. A sense of security that arises when the meetings take place in small groups, in a home environment, and the guests know that they do not have to worry about how to get to and from the meeting. They get a ride and a helping hand from our volunteers from door to door, and during coffee.
Today, Äldrekontakt runs 61 coffee groups in Greater Stockholm, Gothenburg, Malmö, Uppsala, Västerås, Eskilstuna, Linköping, Borås and Lund. Around 550 coffee meetings are arranged annually under our auspices, which corresponds to approximately 12,000 hours of joy for Äldrekontakt's guests.
We want to continue to grow to help even more elderly people out of loneliness and our goal is to start 10 new groups in 2018.
Do you want to contribute other than money? Register as a volunteer at www.aldrekontakt.se/Volontar