Phone meetings - for the lonely who are unable to leave their home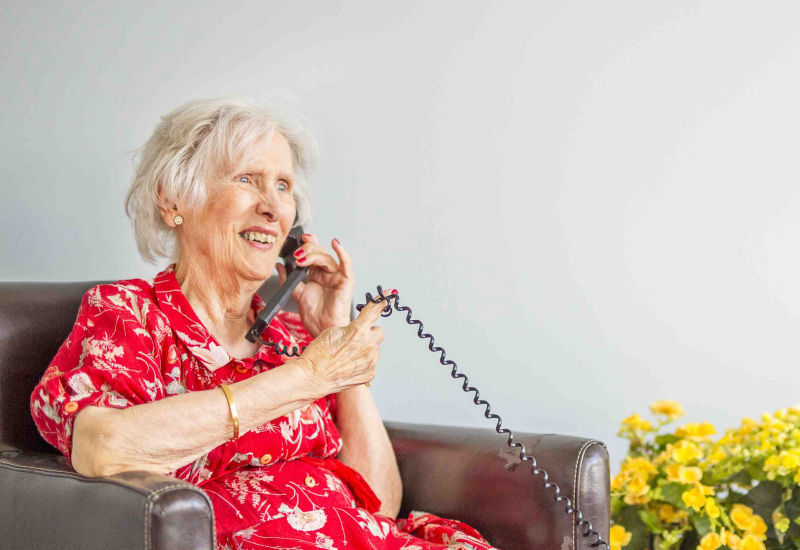 For a single, elderly person, a phone call can be the biggest thing that happens in several weeks.
Elderly contact gives single elderly people who are no longer able to leave their homes the opportunity to make new contacts with others in the same situation, through group conversations on the phone.
Every other week, we offer talks that revolve around different themes. Our themes give the ten participants a common point of contact so that there is then something to talk about that everyone knows as much about. The conversations not only stimulate and enrich, they also build a community - even if you do not meet. As one of our participants said: "Imagine that the development has gone so far that we can sit at home on each other's sofa and still be together."
Participants register in advance for the topics they are interested in. Elderly contact calls everyone and covers all costs.
This autumn, we will conduct at least six telephone lectures and thereby help up to 60 single elderly people to make new contacts and friendships.
Help the elderly who have no other way to continue to meet on the air during the autumn of 2018.
Do you want to know more? Visit www.telefontraffar.se