About us
ALEF, Adult Learning and Empowerment Facilitators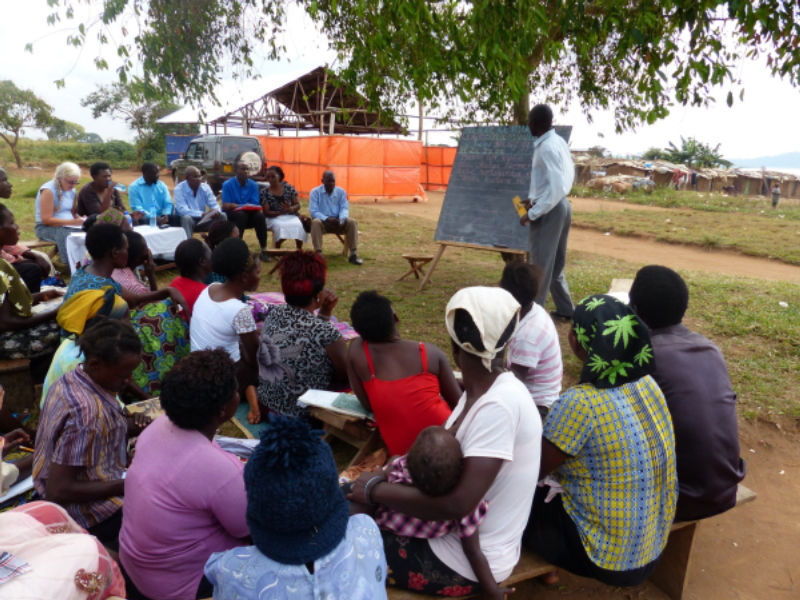 ALEF is a non-profit association that works with public education for young people and adults who missed the chance to go to school. In study groups that meet a couple of times a week, the participants learn to read, write and count - and to use the skills as a tool to take control of their lives, and change their life situation.
ALEF is a religiously and politically independent organization. Our business idea is to build capacity in local organizations that are already in place and that know the culture and language, and understand the people's life situation.
Our contribution is to train the project staff in how to run a good project, to work with them to create teaching materials that are adapted to the needs of the people that that particular organization wants to work with.
Our focus is to always highlight rights issues, to create conditions for people to improve their finances, and to live better together in society. We also support our partner organizations with the help of planning and following up projects, and with organizational development.
THE NAME ALEF is the first letter of the first alphabet, the Phoenician. First letter = first step.
The abbreviation ALEF stands for "Adult Learning and Empowerment Facilitators". Through learning , we want to empower young people and adults in the poorest areas of the world to change their situation from below. 750 million of the world's young people and adults are still unable to read, write and count. Most of them are women and girls.
Being able to read, write and count is the first step to taking control of one's life and gaining access to all functions of society. It is a prerequisite for democracy and for being able to fully use and develop its internal and external resources.
In several countries in Africa and Asia, 50% or more of the adult population lacks basic skills in reading, writing and arithmetic. A majority of them are women.