Give away a course in reading as a Christmas present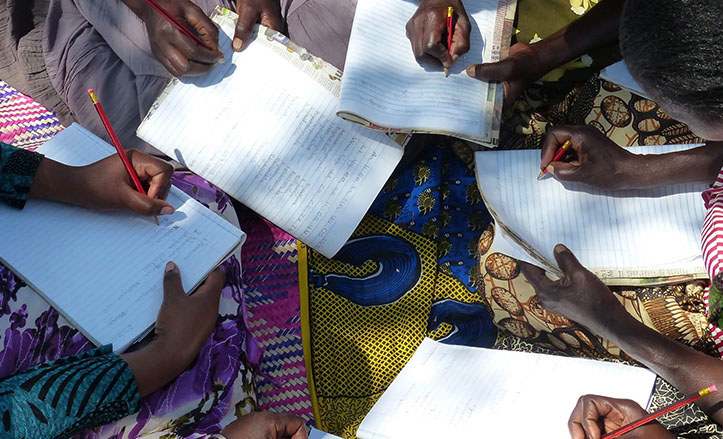 In Africa, there are about 100 million women and girls who have never been to school, and who live in extreme poverty. With basic knowledge in reading, writing and arithmetic, they get tools to get out of poverty themselves. Now your company can give away a course in reading, writing and arithmetic as a Christmas present to your employees or customers. A course costs SEK 300, and costs a six-month course for a woman in the Democratic Republic of Congo. She gets to participate in a group that meets twice a week and learns to read, write and count in her mother tongue mashi.
We send a gift certificate as a pdf file, or if you want a printed card per course (extra cost SEK 20 per card). We also attach an information sheet in pdf format with more information about ALEF and our projects.
Email the following information to info@alef.org and we will create a pdf with a gift certificate that you can send to all recipients:
· Name of the donor (your company)
· Log in for your company (optional)
· A short text (max. 150 characters; optional)
Do you want to give a personal greeting to each recipient? Email a list of names of each recipient and the greeting that each recipient should receive, and we will create personal pdf files for each recipient, which we will email to your company.