Vietnam's brightest student needs help with everything! Except for their studies, of course.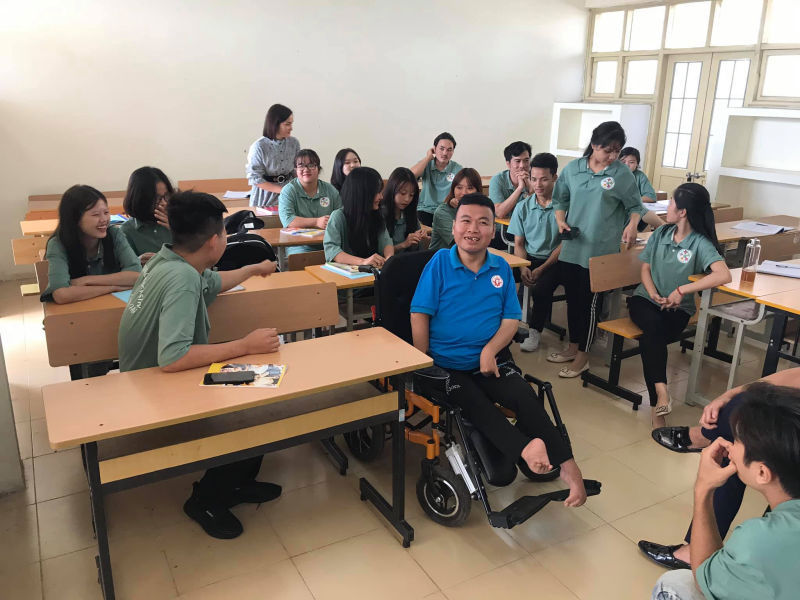 Thuong is 22 years old and born with a very severe disability. He lives in Vietnam with his 72-year-old grandmother, who is his only close relative alive.
Despite his great handicap and the difficulties that this entails, he finished his studies in Secondary School with brilliant grades and he is just as successful when it comes to his studies at the university.
Although Thuong's hands and arms are severely deformed, he can write the most beautiful beautiful writing. He wanted to study Technical Design and applied to Hung Vuong University in the city of Phu Tho, near his hometown of Thanh Ba. AND HE CAME IN!
After consultation with the university management, it was decided that Thuong would study sociology and have Technical Design as an option. Thuong is currently studying his second semester at Hung Vuong University.
Thuong needs help with everything related to personal hygiene, cooking, etc. During his first semester at the university, he has therefore lived with his grandmother, who has always been the one who has taken care of Thuong. Now Grandma can no longer cope and he now needs one or more people to help him with the whole practical part of life. If Thuong does not receive help, he will probably not be able to complete his studies and will have to leave university.
The Children Above All (BFA) has for many years helped Thuong financially through his sponsorship program and helped co-finance an electric wheelchair, but the money is not enough for the needs that Tuong has now.
On Barnen Framför Allt's website / Bistånd (bfa.se) there is an article about Thuong that was written after a visit to his home in 2019.