Moringa tree - also called miracle tree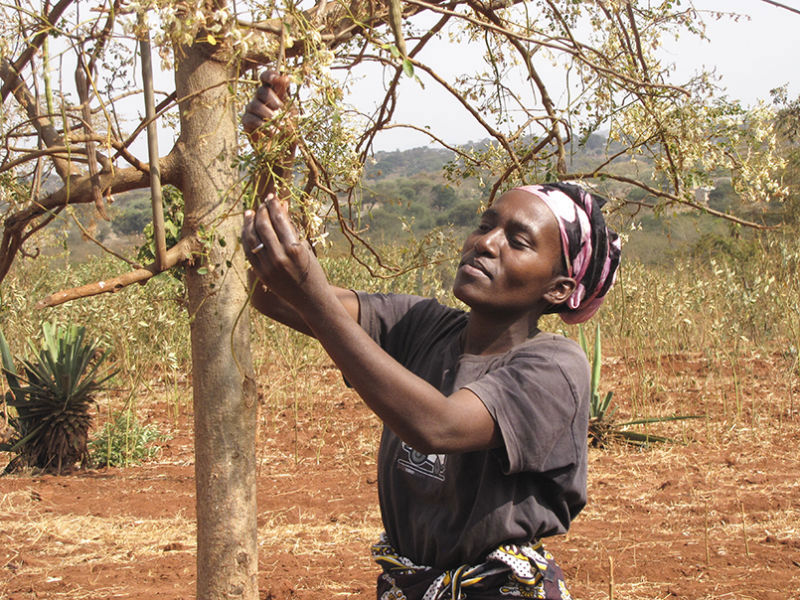 The Moringa tree, Moringa oleifera, is often called a miracle tree and it has its explanation. The tree can withstand harsh climatic conditions and serves as a nutritious complement to the diet for both children and adults.
Edible right down to the root.
The Moringa tree thrives in both very dry and tropical climates and already in the first year it grows 3-4 meters. Once planted, it takes 6-8 months for the tree to bear fruit and almost all parts of the moringa tree are edible and nutritious. The leaves, seeds, flowers and stem can be prepared in different ways and they are rich in vitamins, amino acids, antioxidants, protein and iron.
For only SEK 100. you can give a family in a vulnerable area a Moringa tree. The family also gets an introduction to how the tree can be used. For SEK 5,000. 50 families can get a tree but every penny counts.
The leaves and flowers of the moringa tree can be eaten as a salad and the seeds can be roasted and eaten like peanuts or used as a seasoning. The healthy roots are also edible after they have been cooked. Dried leaves and seeds are used to produce powders and oils used in foods that are low in nutrients.
Did you know this about moringa?
The leaves of the Moringa tree are edible and contain *:
Seven times as much vitamin C as oranges

Four times as much vitamin A as carrots

Four times as much calcium as milk

Three times as much potassium as bananas

Twice as much protein as yogurt
And did you know that moringa oil was used as a perfume already in the Roman Empire.
* Development, Security, and Cooperation; Policy and Global Affairs; National Research Council; National Research Council