A better future for children in Ethiopia!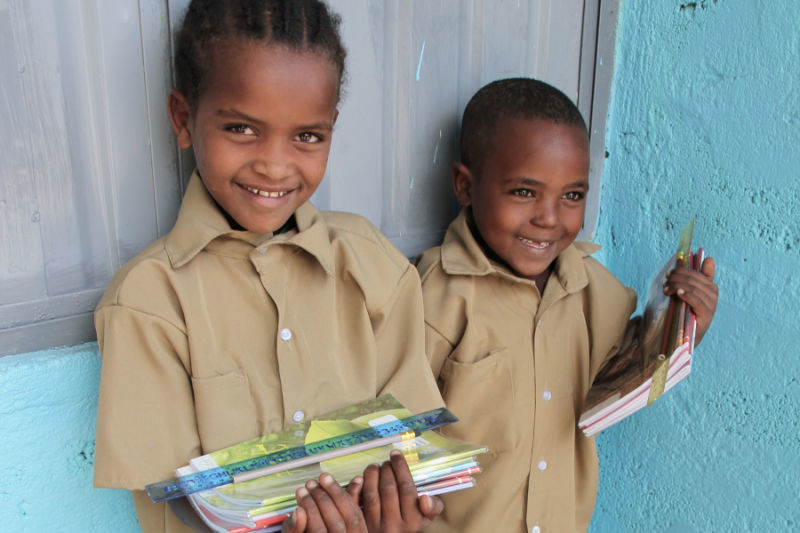 Buy textbooks for an entire school year!
Textbooks are needed when children go to school.
Owning a school book and a pen is extra large for a child from the countryside.
The school book gives faith in the future and the children begin to dream of being trained as doctors, teachers, car mechanics and much more.
It is a valuable investment for the future to learn to read, write and count.
Only 50% of the country's population can read and write
Today, large investments are made in education in the country.
For many children living in the countryside, school is a distant dream that rarely comes true.
That is why BarnSamariten invests in village schools, literacy projects and self-help to help the poor people of Ethiopia. BarnSamariten has five village schools with room for about 3200 children from grades 1-8. 50% of students are girls today.
For SEK 200, a child receives school books that last a whole school year.
Join and help 10 children in Ethiopia to get textbooks and a good education!