Help a family in rural Ethiopia!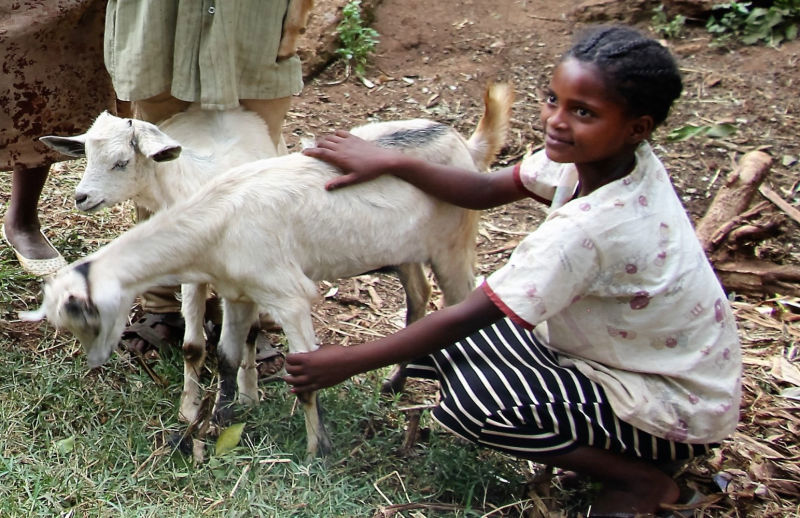 Goats give families in Ethiopia faith in the future
When you give away a goat, you help a poor family in rural Ethiopia to get better. The goat's milk provides the children with important nutrition.
The kittens that are born can eventually be sold in the local market to provide the family with an income to use for food, medicine and schooling.
Milk is very nutritious and strengthens the immune system, which is especially important for those who are ill, malnourished and for families with very young children.
It is easy to have a goat, as they find their own food. The droppings from the goats are used for manure and fuel during cooking. The goats are six months pregnant.
Once the families have started their little "goat family" and the kittens have grown up, they can sell these to get an income. Life changes for the poor families and they are very proud and afraid of their goats.
We have seen that life changes for the families who get goats, this gives the families hope for the future and becomes a help that is invaluable.
Many poor families are queuing up to get goats!
The families that can primarily get goats are:
Those with many children
Those who have lost children due to starvation.
Single parents.
Those who are seriously ill and have difficulty managing their livelihood.
A goat costs SEK 350. Join a family of 3 goats to contribute to their future livelihood!