Help us prevent the spread of Corona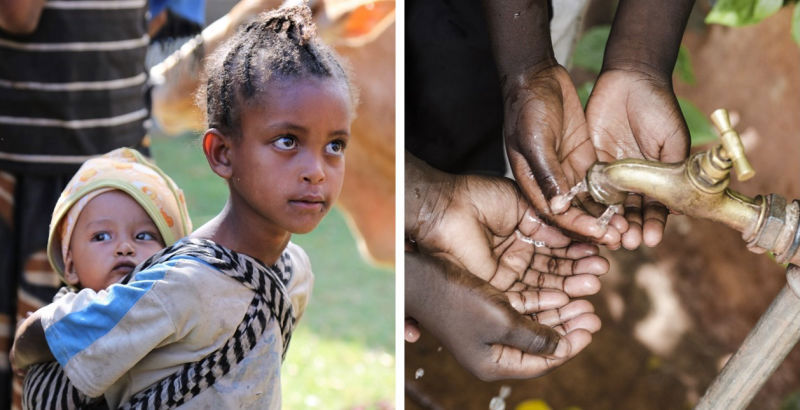 Crisis package in Ethiopia
The spread of the Corona virus creates anxiety and a serious situation both in Sweden and around the world. For several weeks, the Swedish Public Health Agency has issued the message that simple hand washing can prevent us from falling ill with COVID-19. In our country, we do not lack water and soap, but in Ethiopia, our partner is currently calling for soaps and water bottles for thousands of people. While we stock up on food and medicine, there are others who worry about how to get water home to their homes.
BarnSamariten drew water to a number of villages in 2018 and 2019. The wells can supply thousands of people with water and are extremely important in preventing any spread of infection. Everyone is trembling for a terrible situation and the people are very worried and scared, but if they have access to water bottles and soap, we can reduce both anxiety and the spread of infection.
We will now make an extra effort for these vulnerable families and appeal for grants.
There are 2700 families around our projects in Ethiopia who are in immediate need of help!
A crisis package with water bottles and soaps for a family costs SEK 130 .
The hope that we have not forgotten them right now means a great deal.
Help us respond to their cries for help.
With your help, we alleviate anxiety and prevent the spread of infection - thank you in advance for your gift!