Help young women in Ethiopia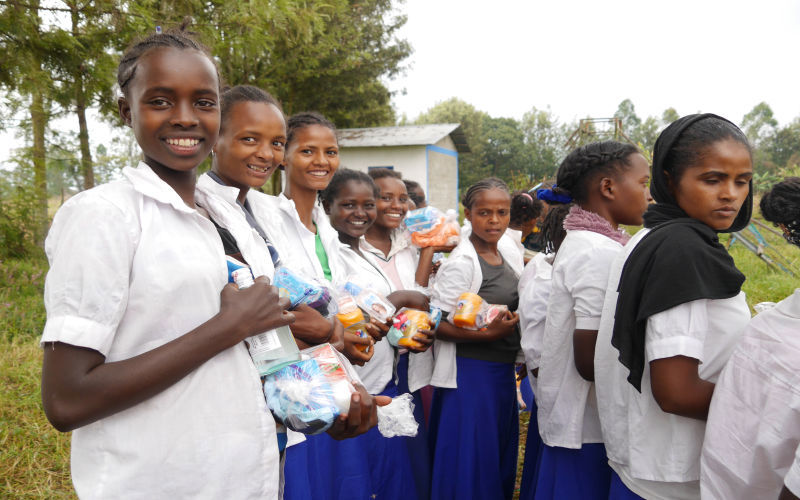 Girls in Ethiopia also want to go to school
Girls in poor countries do not always have it easy. When they get their period, they often miss school because they lack panties and sanitary napkins. A hygiene package for the girls at BarnSamariten's village schools in Ethiopia means that they can go to school even these days. BarnSamariten has five village schools with about 3200 students and half of them are girls.
A hygiene package contains panties, sanitary napkins, painkillers and soap for a whole year and costs SEK 400.

Join us and help 10 young women get a hygiene package that lasts for one year.
We want girls, just like boys, to have the opportunity to realize their dreams of education in Ethiopia !