Help us give more elderly people joy and meaning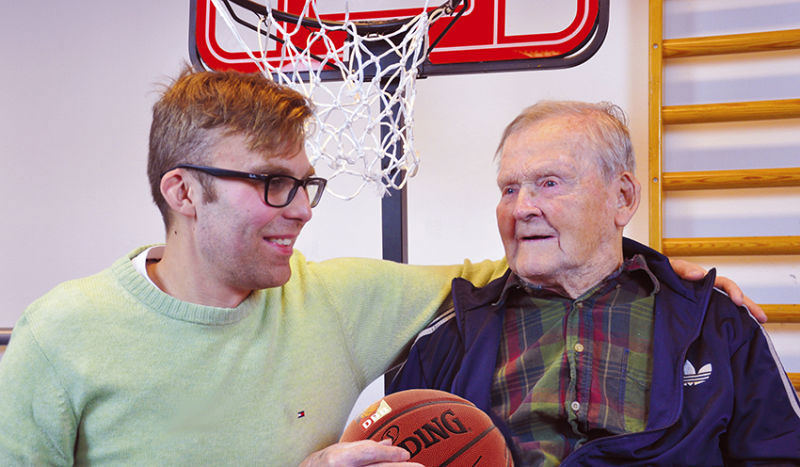 Emil helps 98-year-old Olle to continue living an active life. Olle worked as a gymnastics teacher throughout his professional life. When he ended up in a wheelchair, it became more difficult to live an active life, but thanks to the activity leader Emil at Svalnäs nursing home, Olle has found his way back to the joy.
Blomsterfonden does simple things every day to help Olle and other elderly people in everyday life. Now we need your help to be able to help more!
Your help is needed to:
Create more activities at our nursing homes that bring joy and community

Expand our telephone hotline and outreach activities during major holidays to break the loneliness
Thank you very much for your gift!