Support children and young people with a parent or family member in prison, detention or probation.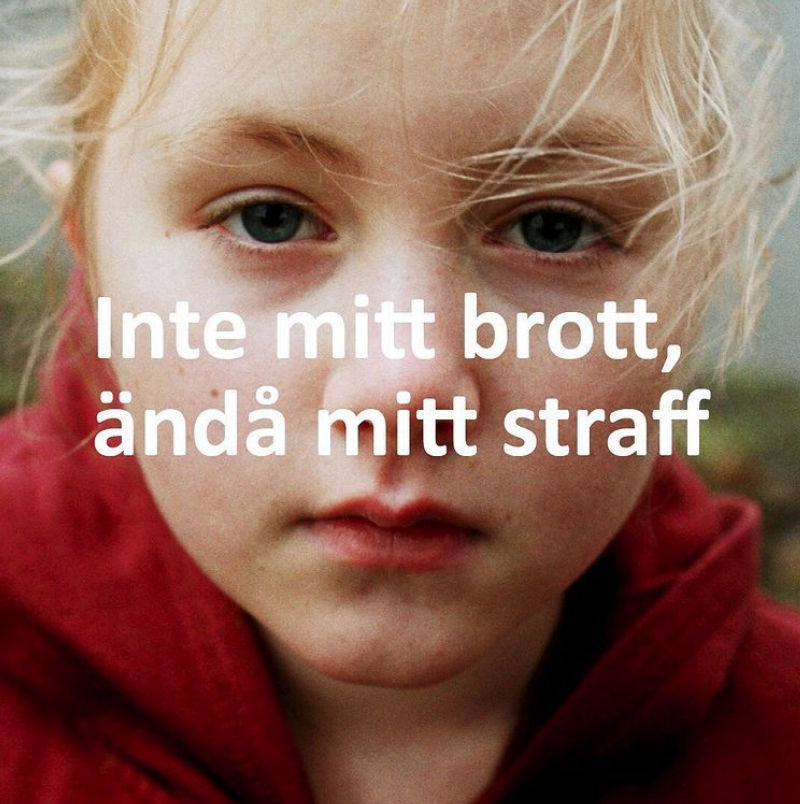 This applies to 30,000 - 160,000 children and young people
The children whose parents are deprived of their liberty experience a strong feeling of exclusion and the risk of stigmatization is obvious. According to the Swedish Prison and Probation Service's own figures, approximately 30,000 children in Sweden are affected daily by the fact that they have a parent who is in prison or has been sentenced to a custodial sentence. Official statistics are lacking, but Bufff has calculated how many children can be affected. Using prosecution statistics, Bufff estimates that at least 160,000 children are affected annually by the prosecution of parents or family members.
Preventive work
It has long been possible to demonstrate that children with a parent deprived of their liberty are themselves at great risk of ending up in abuse and / or crime. Current research shows that children are 25 percent more likely to develop mental illness. It is gratifying that the research shows that early support measures have a protective and positive effect for these children. Support and help provide both humane and socio-economic benefits. In addition to mental illness, the group has a significantly increased risk of their own crime and exclusion. Children and young people also more often need extra support at school. It is twice as common for children to have needed special classes or other interventions and for them to exhibit self-harming behavior to a greater extent.
Help us support the children and young people!
Our motivation is to be able to improve the situation in everyday life for children and young people with a parent / family member in prison, detention and probation. It also helps to prevent children from developing mental illness and / or their own abuse as well as crime. We believe in helping children to be seen and heard. They need answers to questions and emotional support. Through our parental support efforts, parents also gain an increased understanding of their needs. This is also the children's right under the UN Convention on the Rights of the Child. Children have the right to their own adapted support regardless of financial situation in society. It is increasingly important when society faces such great challenges that the non-profit sector can guarantee and plan its activities over time, so as not to disappoint the children and their demonstrable needs. Your contribution makes a big difference for vulnerable and often forgotten children and young people!