Save a sister!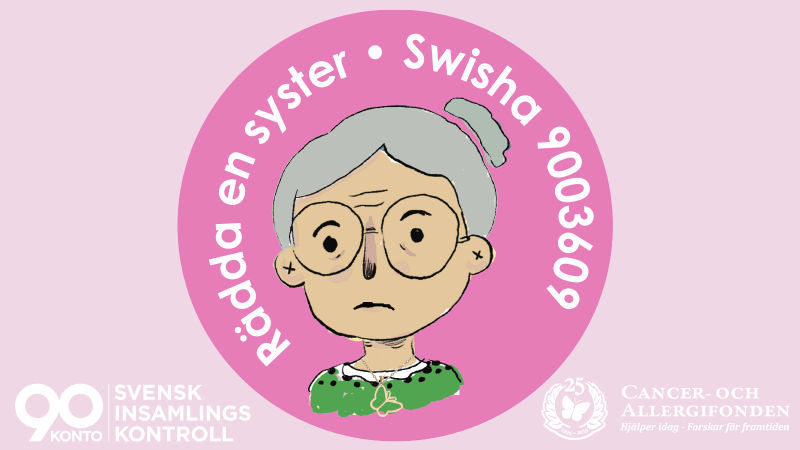 All people have their individual needs. But everyone needs sleep. Especially when you need to recover after a cancer treatment and have pain in the body, sleep poorly and sweat a lot. Then it is not possible with a dilapidated bed. Ingrid, 68, can testify to this. She has suffered from cancer three times in her life, of which breast cancer most recently. She received a grant from the Cancer and Allergy Fund for a new bed for a calmer recovery.
A new breast cancer is diagnosed every hour in Sweden. Thanks to research, the prognosis for those affected is good. But the disease involves a very stressful time both during and long after treatment.
The Cancer and Allergy Fund supports breast cancer sufferers; This year alone, we have helped 42 women diagnosed with breast cancer with a contribution to a new bed, wig, medicine and care costs. We also support breast cancer research. On our website, we have interviewed two researchers who receive funding from us. Both highlight the individual need; that treatment and rehabilitation can and should look different from patient to patient.

Breast cancer affects our loved ones and it mainly affects women. Be it your mother, aunt, grandmother, grandmother who gets breast cancer, or a fellow human being you do not know personally. It can be a biological sister or a "fellow sister" - that is, someone you do not know but can still relate to.
Give a gift to the Cancer and Allergy Fund so that we can support even more research and more disease sufferers!
♥ Join and save a sister ♥