"We cancer patients are not just physically affected"
Cancer- och Allergifonden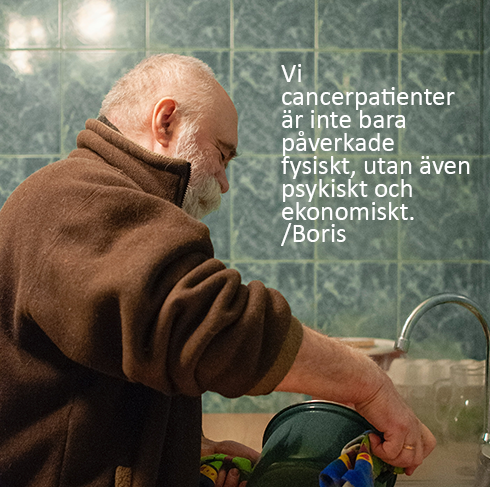 Prostate cancer is the most common form of cancer for men in Sweden. It is mainly older men who get prostate cancer. One of them is Boris *, 65 years old, who lives in a small town in Sweden. He had problems that he was looking for, but the doctors thought it was a cold. "Nobody took it seriously. Colds come and go, but this lasted for several months, "he says. In the end, Boris received a referral and a thorough investigation was made. In January 2021, prostate cancer was diagnosed.
The time before the diagnosis was mentally difficult. Boris could not hold his urine but had to be near a toilet all the time, he could not go outside the home. This constant problem affected sleep and it became even more psychologically stressful with lack of sleep. "It felt like something alive in me - a sharp pain."
As treatment, Boris received radiation and medication.
" We cancer patients are not only affected physically but also mentally and financially. I think we should get more committed staff on cancer treatment, it is not just medicine that we need. It is physically better now but very hard mentally even afterwards. We cancer patients need a lot of mental support as well. The curator has helped me a lot. She told me about the Cancer and Allergy Fund. The support from you helps me with expenses for medicine up to the exemption card. We who have the lowest pension - I thought we would get more help from the state. But I am grateful for the support I received from the Cancer and Allergy Fund, but it feels like someone cares. I do not feel completely abandoned. "
Boris is feeling a little better now, can sleep all night and will be checked in December.
* Boris is actually called something else and the picture represents another person.