99 million chickens are slaughtered every year in Sweden - You can save many!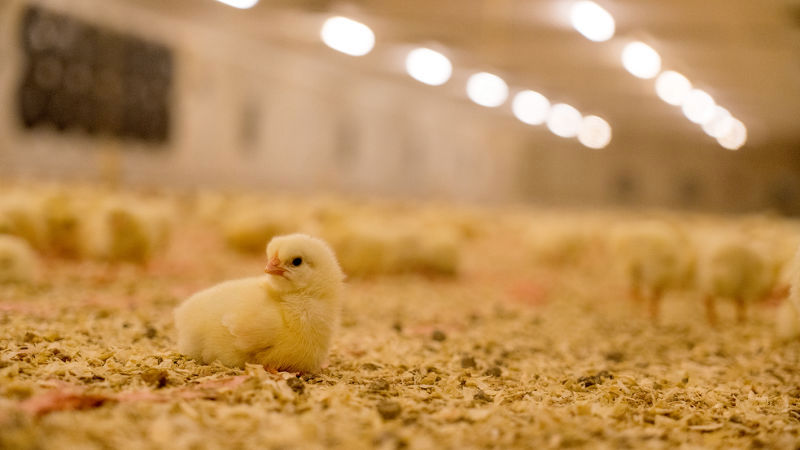 94% of all animals slaughtered are chickens. 3 chickens die every second.
You can help make a difference!

More than 99 million chickens are killed in Sweden every year, but how often do you see a chicken? The chickens in Sweden are kept indoors in groups of tens of thousands of individuals. In just 35 days, they grow from 40 g to 2 kilos. Many of the animals have problems with their bones and internal organs as a result of the rapid growth.

In March 2018, Djurens Rätt started a campaign for the chickens to ensure that as many people as possible get to know how the chickens are doing. So that more people opt out of the chickens from their plates.
Here are some of the reactions we have received so far to the ads published in the campaign. The comments come from a survey conducted by RAM, Research and Analysis of Media AB.
- Strongly dislikes what I see, likes that the reality of the chickens comes out. I'm definitely not craving chicken anymore.
- The ad is awful but relevant.
- Finally an "honest" ad, which does not want to beautify or deceive us.
- Great information! Finally, a clear and distinct description of animal cruelty.
We want to get more people to react like this! With your help, we can achieve that. Join and let 2018 be the year when the Swedish people began to opt out of the chickens from the plate. We now ask for your support to save as many chickens as possible from a life of suffering.
* With your help, your campaign can become even more effective. *
The more people who see the reality for chickens, refrain from eating them. A 100-note as a gift from you can save the lives of many chickens as we reach more with our campaign.
For example, SEK 10,000 can be enough for a full-page advertisement that reaches several hundred thousand people.

Read more about the chickens' situation on our campaign page 99 million .