Counseling during troubled times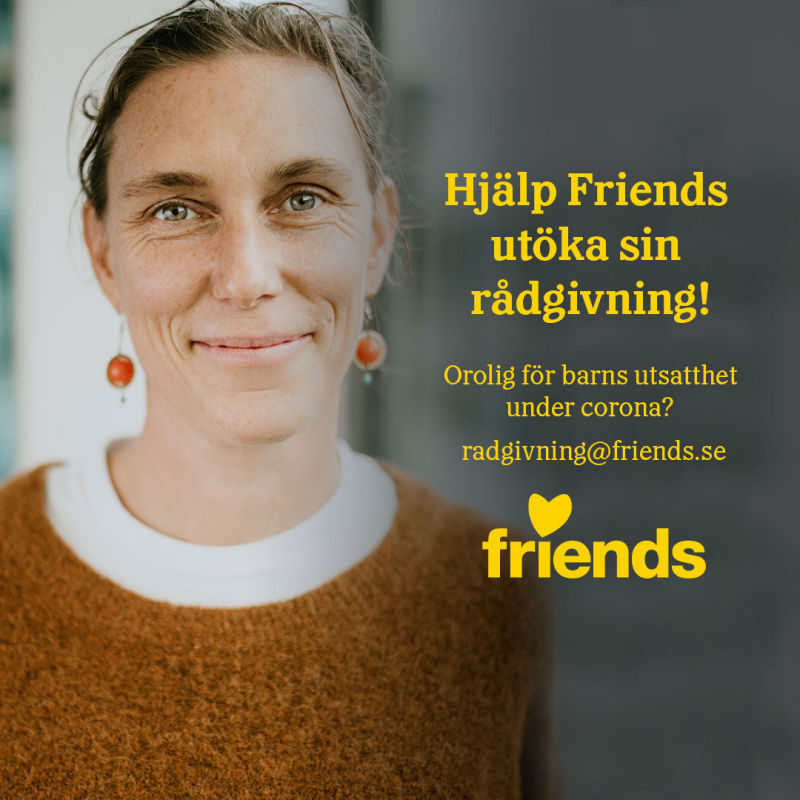 Help Friends expand their counseling.
Are you worried about your child's vulnerability in the wake of corona? Or if cyberbullying spreads when teaching from home?
In these troubled times, insecurity among children and young people is increasing.
Therefore, Friends is now expanding the availability of their advice and this collection goes in full to resources so that Friends can be there for everyone who is in need of advice and support.
Contact Friends' experts at rådgivning@friends.se and they will respond within an hour, open weekdays 8-17.
Take care of each other!