About us
Fryshuset/Barn till ensamma mammor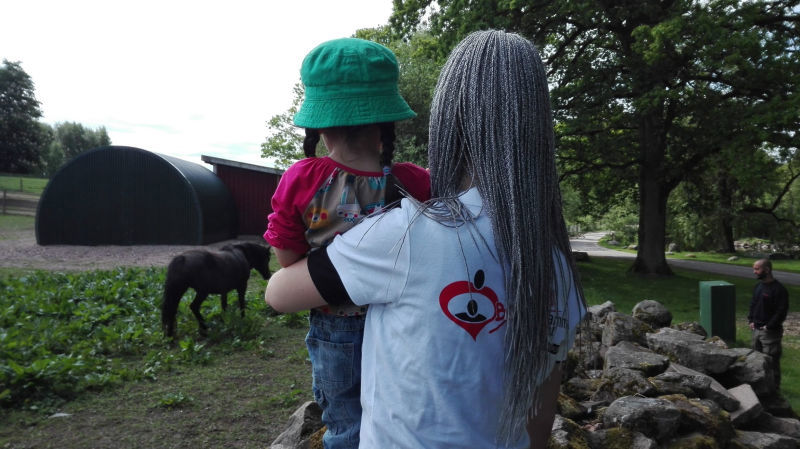 Children of single mothers who are part of Fryshuset are providers of positive experiences that become childhood memories. They work to support children of single mothers who live in socio-economic vulnerability. ** A possible support will give us the opportunity to support both younger and older children who due. of financial vulnerability and mental illness within the family risks ending up in exclusion later in life. We choose to work preventively and act already when the children are young to counteract ill health and contribute to a positive childhood . **
VISION
"All children have the right to participation, laughter, experiences and to be seen "
WHY CHILDREN ARE NEEDED FOR SINGLE MOTHERS
Many of the families in the business live in financial vulnerability, ill health and / or with inadequate social networks. Even when children are very young, they therefore risk falling outside important social contexts, which are crucial for their well-being and their ability to develop self-esteem and self-confidence. It is therefore important to invite these children to positive contexts that open doors to society, which mediate contact with positive role models and give them the opportunity to find and share their experiences with others.
WHAT THE BUSINESS DOES
Activities & meetings are the cornerstone of the business. Positive contexts where families can grow and be strengthened - both individually and together. By adding support, community, relaxation and experiences, families can have the strength to cope with and deal with adversity and stress in everyday life. Which can result in the children in the business having a better life and development. Activities and meetings are everything from visits to museums, amusement parks, to taking part in parent education and that the children get to spend time with volunteers through crafts and play.