A brighter future for children in Paraguay!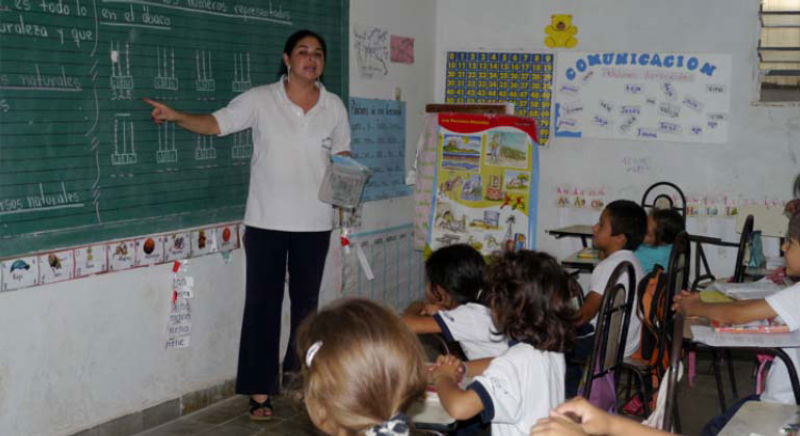 In Paraguay, the EFK supports a project to help children and their families overcome poverty and meet the most basic needs. In the project, the churches' social organization in the country, CCAB, works together with local congregations to develop entire villages and give the children a better life situation.
Paraguay is the second poorest country in Latin America. The population is the youngest in the entire region, with 75% of the population under 40 years. Education in the country has major shortcomings and many children leave school without being able to read and count properly. Since the school only runs part-time, the children get a lot of homework and if they do not get enough support from home, they have a hard time coping with school. It is also common for children to come from families with large groups of children, where the struggle for survival is central to everyday life. Many children therefore have no opportunity for play and leisure, but have to take great responsibility for the home and younger siblings.
The project is located in four different places, where local congregations work to support the children and their families. The parishes offer the children homework help and leisure activities, such as dance lessons, football, volleyball and much more. In this way, they can get help with reading homework and developing in school, and at the same time get an opportunity to play and just be children. The children also get a meal, something that is vital for several of them. The parishes also help the families by demanding the children's rights from the authorities. It can be about the children's right to education, water and sanitation and more. In this way, villages can be developed and the children can have a better life situation.
In order to achieve change in the whole society, the congregations also work a lot with the children's parents. Among other things, lectures are held on various important topics, such as health care and dental hygiene, and parent groups are formed where parents have the opportunity to meet and talk about various topics. Several of the parishes also hold courses for the parents in, for example, baking, crafts and the hairdressing profession, with the aim that they will be able to get a job and an income.