Sustainable livelihoods and poverty reduction in Africa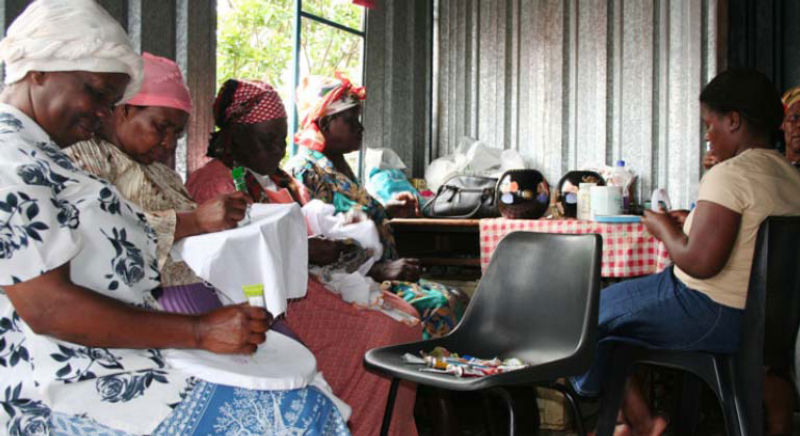 In the six countries in which EFK works, half of the population lives below the poverty line. Africa has been hit by crop failure and climate change, which together with poverty affect the opportunities to grow and secure food security. Poverty has many parameters and can look different depending on the country.
Sustainable livelihoods Together with our partner churches, we want to continue to develop the efforts made in the area of sustainable livelihoods and poverty reduction. Examples of these efforts in individual projects are the nutrition department in Gamboula in Central Africa, widows' chance of self-sufficiency in Mpongwe in Zambia, help for AIDS-affected families in Tanzania and more. Through the regional program, these efforts can be coordinated and eventually strengthened and developed.
Emergency interventions and poverty reduction This program also includes space for emergency disasters such as droughts or other natural disasters. One such effort carried out during the year is in Swaziland. A severe drought has been going on there since 2015, with the result that livestock are dying, people do not have access to clean fresh water and the cultivation fields are empty. EFK will, among other things, be involved in financing well drilling to secure a long-term solution for several villages. Together we can help save lives and create change!
Education in children's rights This year, the regional education initiative in children's rights will also start, which includes all six countries EFK relates to. The goal is to help partner churches to become organizations where children's rights are respected, respected and protected. A certain part of the costs of this effort is covered through this regional program.
The purpose of a regional program is that in several African countries there are widespread problems with food supply, hunger and malnutrition. Several of EFK's partners in Africa face similar challenges and situations regarding poverty. EFK also sees a need to collect and take advantage of the experience several of our partners have regarding work focused on poverty. This means that EFK's Mission Center functions as an information bank and mediator of experience and knowledge between partners.