Health support for refugee children in Sudan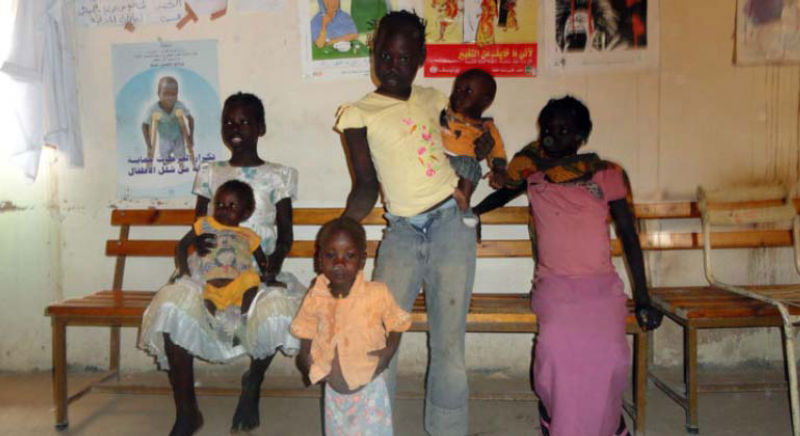 Food, vaccinations, advice for expectant mothers, your help is needed!
There are several refugee camps around the capital, Khartoum, in northern Sudan. One of them is Jebel Aulia, where the Evangelical Free Church is collaborating with ERRADA - the social branch of the Sudan Council of Churches - to provide care and assistance to malnourished children and their families.
The clinic in the refugee camp Jebel Aulia consists of a few simple small houses, where the pharmacy, reception and reception share the space. A particularly vulnerable group in the camp are families with young children who are easily malnourished . The current project has been ongoing since 2009 and focuses, among other things, on malnourished or malnourished children. Through dietary supplements, exercise and support for the parents, they ensure that the children get the food and nutrition they need. Vaccinations are also given, advice is given to mothers who are expecting children, help with childbirth and information on HIV / AIDS and health care in general.
ERRADA also receives support from EFK through a SIDA-funded project which, among other things, is aimed at the residents of the refugee camps. The project focuses on children and adults with disabilities and their families. More and more people have begun to integrate the two activities, where not least the local volunteers are important for visiting the homes and following up the children and parents. From 2016, ERRADA is part of the new program together with partners in Egypt, Tunisia and Jordan. The work at the clinic can be strengthened even more by also including important efforts to strengthen people with disabilities and their families and arrange training in advocacy work so that their rights are met.