Disaster prevention efforts in Bangladesh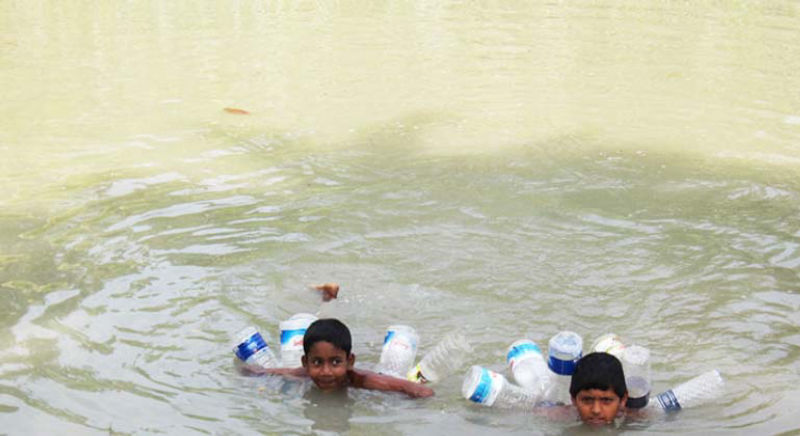 Climate change is already affecting Bangladesh today. It is one of the most vulnerable countries in the world. Here, EFK invests in disaster prevention efforts for people living in the most vulnerable areas in southwestern Bangladesh.
The project that EFK supports is aimed at villages that are often affected by floods and cyclones. About 5,500 people receive training in how to better withstand disasters. A large part of the project is about imparting knowledge and thus increasing the understanding of how the risks of disasters can be reduced. The villagers, for example, are taught how to make cheap life jackets and women are trained in how to set up their hair in a safe way. It has been shown that more women than men drown in floods, as they get caught more easily with their hair.
Another part of the project is about teaching the villagers different methods so that the village can be restored more quickly after a disaster. Among other things, knowledge is given about which crops are better resistant to floods and salinization of the soil. The project also helps the villages to assert their rights vis-à-vis the Bangladeshi state.