Microloans for women in the Central African Republic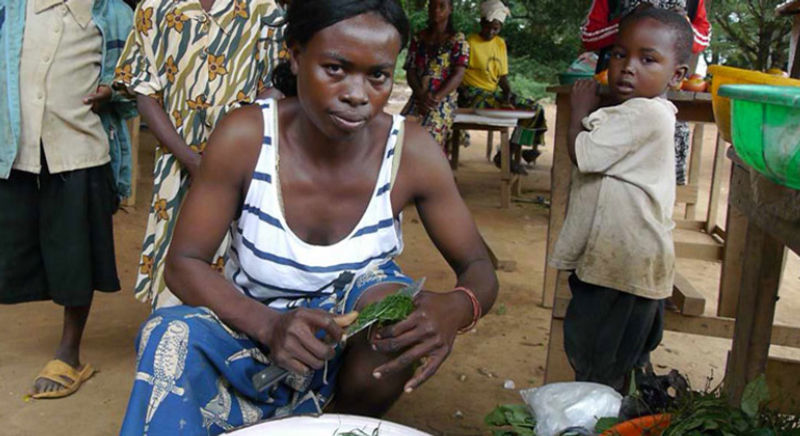 A large part of the population of the Central African Republic lives below the poverty line. Through the Eglise Evangéligue Baptiste (EEB), the EFK cooperates with and fights poverty at various levels. Thanks to the project, the conditions of minority people have improved, women have started functioning companies and children have been given the chance to go to school.
About 60 percent of the population in the Central African Republic live in poverty. One of EFK's focus areas is to fight poverty in the country, therefore supporting work among the most vulnerable.
Microloans for women
Through microloans, women can borrow small sums of money to start a lucrative business. Everyone who wants to participate must submit a project idea to a committee that assesses whether it is realistic. Those who are approved must learn to manage an income-generating activity. Several of the women who participate have shown good results and as a result of the project have improved living conditions.
Bayaka
Bayaka is a vulnerable minority group that has to endure oppression from the surrounding population. Through a women's group, training in agriculture and cultivation, education in basic health care and nutrition, the living conditions of the Bayaka people have improved. Through collaborative projects with support from both Sweden and other organizations, EEB's organization ADIH seeks a holistic perspective for development in the area. Through this, three schools have been started, through which more than 300 children have been given new conditions for a good start in life. The goal of the work is that the Bayaka people are self-sufficient and are no longer exploited by the surrounding population.