School support for Roma children in Serbia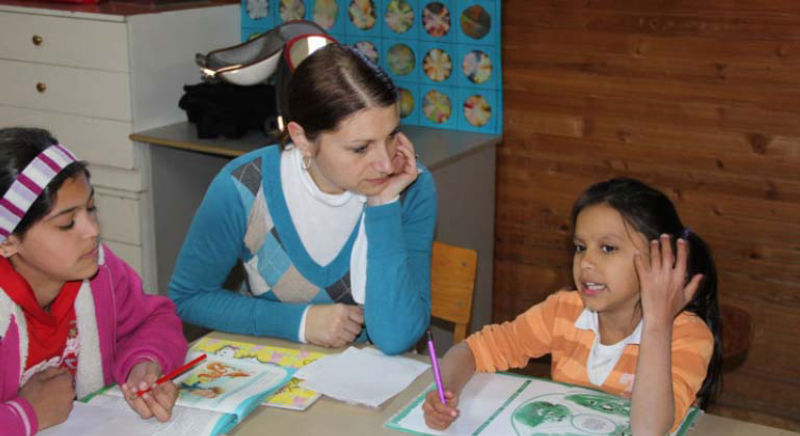 EFK supports the Bread of Life project where Roma children can go to school and help with homework. The project, which is run in two districts of Belgrade, also includes other initiatives based on needs that exist there, such as activities for women and adult education.
Since the start in 2005, the project has been very successful. The work takes place in close collaboration with the parents and more Roma children than ever before are now starting school. Fewer children drop out of school prematurely, fewer children need to leave in a year, more succeed in higher classes and children perform better at all ages. Through funding from Radiohjälpen, a preschool has been started in Zemun, where 30 children aged 4-6 have greater opportunities to complete primary school. At the same time, the children's parents are gaining an increasing understanding of the importance of the children's education.
The project has also led to the Roma children being less isolated than before and participating to a greater extent in activities that are arranged. The local authorities have also begun to see the needs of the Roma, which has led to a better standard of living.
One of the project's most important tasks right now is to find and train Roma leaders who are passionate about education and can take over when the project ends, but it is a big challenge as most Roma young people and adults cannot read or write. Since the project has been going on for eight years, the oldest children are now starting high school and the hope is that they as adults themselves will act as leaders. Today, there are nine teachers and twelve assistants with a Roma background in the project.
Thanks to Christian support for children's activities, interest in the gospel has been aroused among the population. A congregation has been formed, the only Roma congregation in the city. Now they plan to start another parish in another district.
Homework
Some of the oldest ongoing projects in Surchin and Zemun have been gradually handed over to Roma associations. Bread of Life remains the principal and support. Our main support now goes to the homework help in Maria Bursac. The response from the settlement and from local authorities is good. A preschool run by Bread of Life is also located in the area.