Support refugees in the Middle East, the Balkans and Greece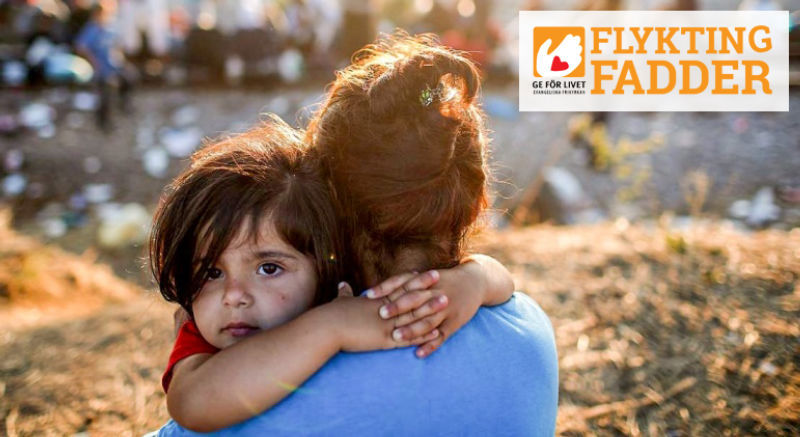 The humanitarian catastrophe that followed the war in Syria is not over. It is going on now and it will unfortunately last a long time. Thanks to a huge response to our appeal during the autumn, we were able to provide help to people in both Syria and Sweden - and all the way in between. "Refugee sponsor" is our way of being able to continue to do so. It is becoming increasingly clear that the refugee crisis continues. Just like a year ago, people embark on unsafe boats on a life-threatening journey across the Mediterranean. Millions of people still live in refugee camps. Children are without opportunities for schooling, the youngest have never experienced anything other than war.
We at the Evangelical Free Church, which is behind Give for Life , have worked in the region for decades, both with our own staff and together with local partners. We see daily the needs that exist, but also how compassionate care in the form of food, clothes and confidential conversations can give hope back.
We will help these people for as long as needed, even if it does not really fit into our budget. By becoming a refugee sponsor, you become a monthly donor for a year and help those who are currently without a home and livelihood opportunities. Together we can enable change! Let's give people hope!