Safe existence for minority people in Brazil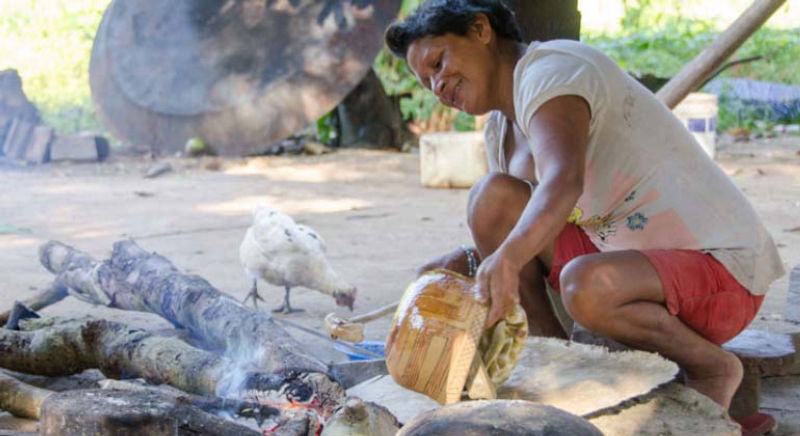 They used to live in tribes in the jungle. Now, half of the minority population has moved to cities. There they face discrimination and are exploited. Our work with the minority people in a city in northern Brazil has just begun!
During the time we had staff in the city, we have had the opportunity to get to know and understand what the situation is in the city for the minority people. After getting to know people from the minority peoples and getting to know their situation, the understanding has increased for the great needs that exist for these people in the city. It is said that about 50 percent of the minority peoples, who previously lived mainly in their tribes, now live in urban environments. The need for a good environment to stay in the city is enormous for these people because they face a lot that creates insecurity, in the form of discrimination, dangers and vulnerability, especially for the children. Anthropologists are fighting to preserve the culture of minority people and do not want them to be mixed with the rest of the population. Due to the costs, the authorities do not want to take responsibility for the rights of the minority peoples and therefore take sides with the anthropologists. This leads to them getting some help and being separated in an unhealthy way in the city.
Due to the needs we see, we are now in the starting blocks to try to get permission to start a family center in the city for these vulnerable people. It will be a kind of activity house where the families can be during the day: a safe and stimulating place for children to play and a community-promoting, learning and culture-strengthening environment for the adults where they can, among other things, perform their crafts.
We will do this in collaboration with our partner FEPAS and the local church. Getting permission for this is not easy and it takes a lot of prayer to find the right paths through the authorities. Join in praying for this to succeed and succeed so that this year we can start a business that meets the great needs of these people and that the kingdom of God may take more land in the city.