Together for the entrepreneurs of the future!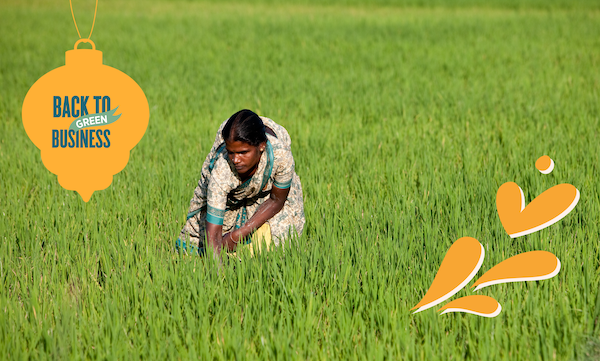 In Hand in Hand's operating countries, the effects of covid-19 are still a reality every day. A terrible 120 million people have fallen into poverty since the pandemic broke out. Now we all need help for the recovery to take off - even in the poor countries of the world!
In this year's Christmas campaign - Back to green business , we put extra focus on green business. Grassroots entrepreneurs, especially in agriculture, are the backbone of most low-income countries. They are crucial for their own livelihood - but also for food security in the country. By getting these micro companies back on track - and training many more to start up - we will gradually help both individuals and countries on their feet.
Entrepreneurship - a way out of poverty
Take advantage of the Christmas message and do a good deed for our vulnerable fellow human beings. Together, we can help more entrepreneurs grow and have the opportunity to create a better future for themselves and their families! Contribute a Christmas gift that makes a difference today.