Improved Access to Education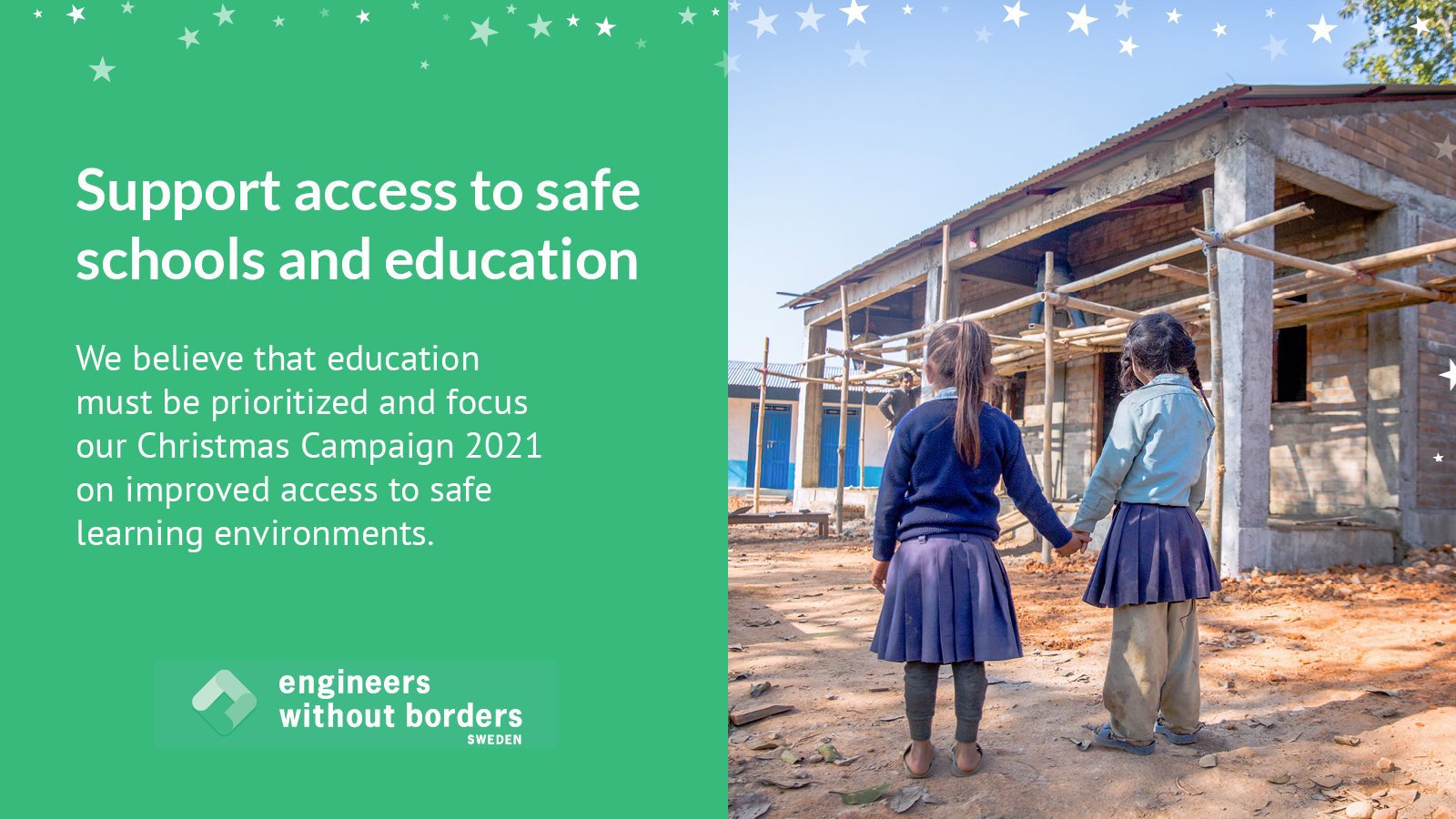 Give the most important gift this season: access to education
School children worldwide have lost 1.8 trillion hours and counting of in-person learning due to COVID-19 lockdowns, according UNICEF. At EWB-SWE, we believe that prioritizing education recovery is crucial to avoid a generational catastrophe and combat rising inequalities. For this reason, we have chosen to focus our 2021 Christmas campaign on education.
EDUCATION MATTERS
As an engineering organization we are at the forefront to use our knowledge and expertise to
deliver projects that benefit all and drive sustainable change. We have a long tradition of working particularly with schools where our projects have a direct effect on learning environments and cascading effects on reducing inequalities, promoting gender equality and empowering
local development.
Our projects range from reliable and renewable energy supplies, clean water, good sanitation facilities, and improved access to computers and other digital support tools:
Extending a secondary school for girls in Tanzania
Establishing a computer lab for Asulma Center in Kenya
Building a family center providing housing and schooling for vulnerable families in Ghana
Constructing water tanks at primary schools in Tanzania
And more ...
YOUR SUPPORT MAKES A DIFFERENCE
We need your support to provide more young learners in the communities where we work access to education and the other vital benefits schools provide. Thank you for your support!