Support a peace club in South Sudan!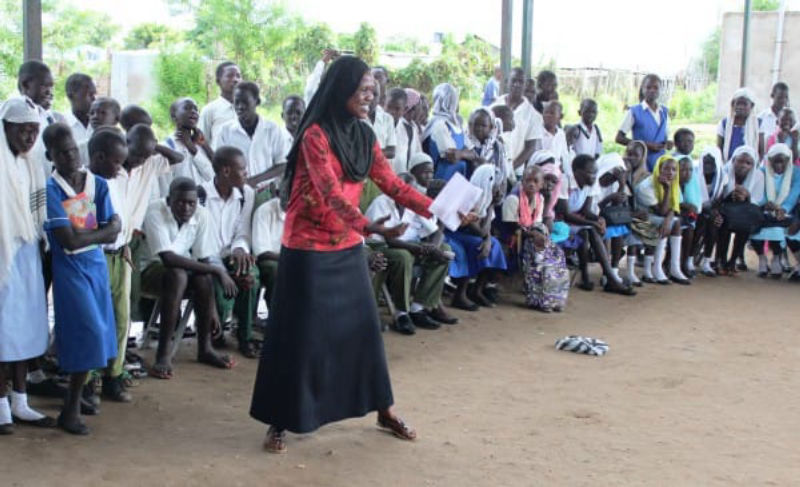 South Sudan is the world's newest state formed in 2011 by dividing Sudan into a northern and a southern part. In 2013, a civil war broke out that claimed thousands of victims and forced millions of people to flee. In the midst of all the devastation, the Christian Peace Movement's cooperation organization ONAD is working to create a lasting peace. ONAD brings together key people from different ethnic and religious groups for advocacy and education in peacebuilding, democratization and human rights.
A concrete result of ONAD's work is the peace clubs that have emerged after the teacher Najwa Salbistor attended a non-violence training organized by ONAD and the Christian Peace Movement. There, young people from different ethnicities learn about what non-violence and reconciliation are through interactive exercises and how it can contribute to creating a lasting peace.
Give your support so that the peace clubs can continue their important work for peace in South Sudan! The goal is to reach SEK 5,000 to be able to implement ten peace clubs for SEK 500.