Information for young people aged 15-24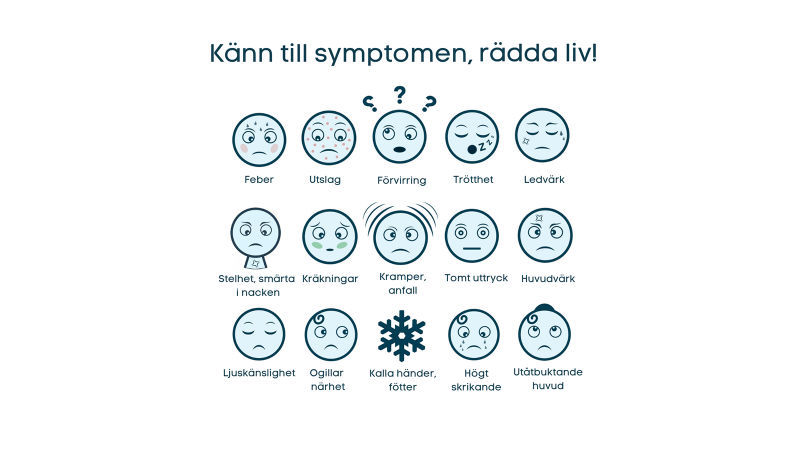 Why are young people particularly vulnerable? Healthy teens more often have meningococci in their throats than others. In addition, they participate in activities that increase the risk of infection and becoming seriously ill, such as close contact with other young people for several days, partying, high alcohol consumption, sharing bottles and cigarettes, active or passive smoking and a little sleep. This applies especially to the years around the study period, but can also be relevant at festivals, sports gatherings, youth camps, the military and the like.
How do you protect yourself? The risk of developing meningococci is reduced if you do not share bottles and glasses with others, get enough sleep, have low alcohol consumption and avoid smoking. As the disease develops very quickly, it is very important to get to the hospital early. Binge drinking, fatigue and meningococcus may have similar symptoms. Contact your healthcare provider if you think any of your friends may be ill, especially if they have impaired consciousness. Trust your instincts!
Vaccination It is possible to be vaccinated against meningococci. In many other countries in the world, it is recommended that young people aged 15–24 who participate in activities described here be vaccinated against meningococci. The recommendation also applies to younger and older young people. There are two different types of vaccines. Combination vaccines against meningococcal groups A, C, W and Y protect against these groups of meningococcal bacteria. Vaccine against meningococcus group B is also available. If you want protection against most groups of meningococcal bacteria circulating in Sweden, you should be vaccinated with both. Vaccination against meningococcus A, C, W and Y consists of one dose. Vaccination against meningococcus B consists of two doses. The protection lasts for about 5 years.