Fill a container with lifelong change to Senegal!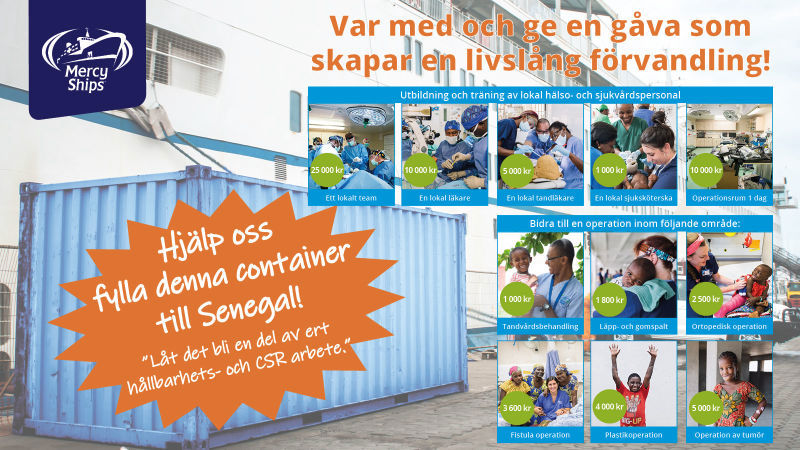 Education and training of local health and medical staff
A local team - SEK 25,000

A local doctor - SEK 10,000

A local dentist - SEK 5,000

A local nurse - SEK 1,000

Operating room 1 day - SEK 10,000
Contribute to an operation in the following areas:
Dental care - DKK 1,000

Lip and palate - SEK 1,800

Orthopedic surgery - DKK 2,500

Fistula surgery - SEK 3,600

Plastic surgery - DKK 4,000

Tumor surgery - SEK 5,000
Our hospital vessel Africa Mercy has been in Dakar, Senegal, since August. The mission is to deliver medical care to many people in urgent need and to strengthen the capacity of the local care system. Africa Mercy will stay in Dakar until June 2020.
The gift will be life-changing operations and training that involves life-changing and long-term change for poor and vulnerable people.