Join in and save lives!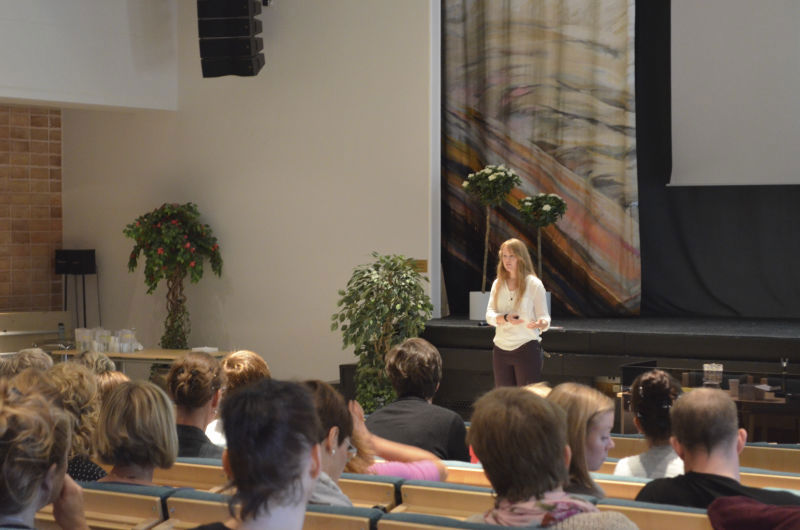 MOD holds inspirational lectures and trainings for future doctors and healthcare professionals. For example, more than 5,000 people in healthcare have met MOD in this way and gained new perspectives on organ donation.

The lectures bring the issue to life as the staff get to meet people who are alive thanks to a transplant, which makes it very clear what it is all about - saving lives. MOD also develops and produces materials in consultation with the profession, for example "Organ donation - a publication with questions and answers" which will be available in all intensive care units throughout Sweden. MOD also works in close collaboration with doctors responsible for donations and nurses to jointly improve and develop the donation work from our respective perspectives.
Young people are the target group with the least knowledge about organ donation and a recent report from the Government Offices shows that the target group demands education in the subject during their schooling. Only 0.8% of those who registered in the donation register are under 20 years of age (compared to 22% of the entire population under 20 years of age).
MOD has therefore prioritized this important target group to give them more information and knowledge about the issue.
Today, MOD is the only player in Sweden that offers school education on organ donation and has since 2012 met over 8,500 young people in schools. MOD's policy is to offer free school education.
Join and support us to be able to reach more schoolchildren and healthcare professionals with this important issue!
Read more at www.merorgandonation.se