A future for bees and biodiversity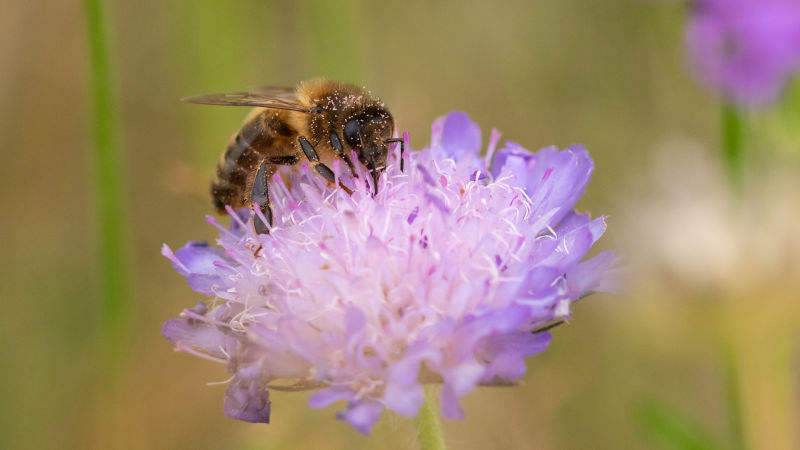 Bees perform critically important ecosystem services, especially pollination of both wild plants and useful plants. We can thank the pollinators for a third of what we eat, and in today's ecological crisis situation with large areas of monocultures (cultivation fields where only one plant species is grown), it is becoming increasingly difficult to find food. At Nordens Ark, we work to restore meadows for biological diversity in our project Ekoparken, but also with research and conservation of Nordic bees.

Today, only a remnant of the Nordic bee remains, which was once the only honey bee in all of northern and western Europe. In several countries it is completely extinct and in Sweden about one percent of all honey bees are Nordic bees, a decrease of 99% (!) Since the middle of the 20th century. Through genetic dewatering (crossing of imported honey bees), Nordic bees have been close to extinction. Nordens Ark works actively to preserve the Nordic bee.
By donating a gift to this project, you help us in the work of research and conservation of Nordic bees and biodiversity.
- Together we make a difference!