Food package for Rohingyas - SEK 700 helps a whole month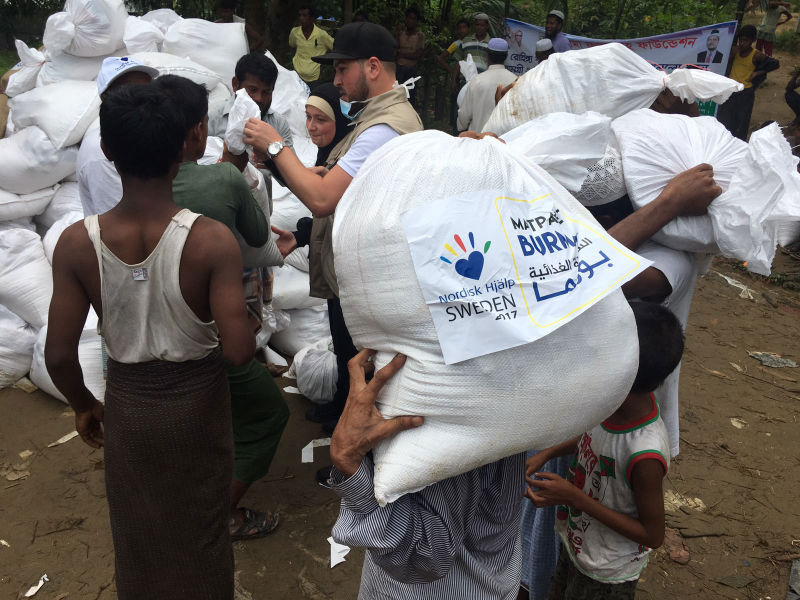 Hundreds of thousands of Rohingya have fled to Bangladesh since the persecution in Myanmar.
SEK 700 is enough for food and necessities for a Rohingya family for a month.
Nordic Aid is now planning to send a second aid shipment of food to the Rohingya refugees in Bangladesh.
Help us get SEK 700 for food packages. Each food package contains rice, beans, vitamin supplements, flour, etc., but also simpler necessities such as matches and hygiene items.
Everything helps! Contribute what you can! Together we can guarantee the survival and health of a family for a month.