Douglas Dittmer
Apr 28, 2022
Finding security on the other side of the border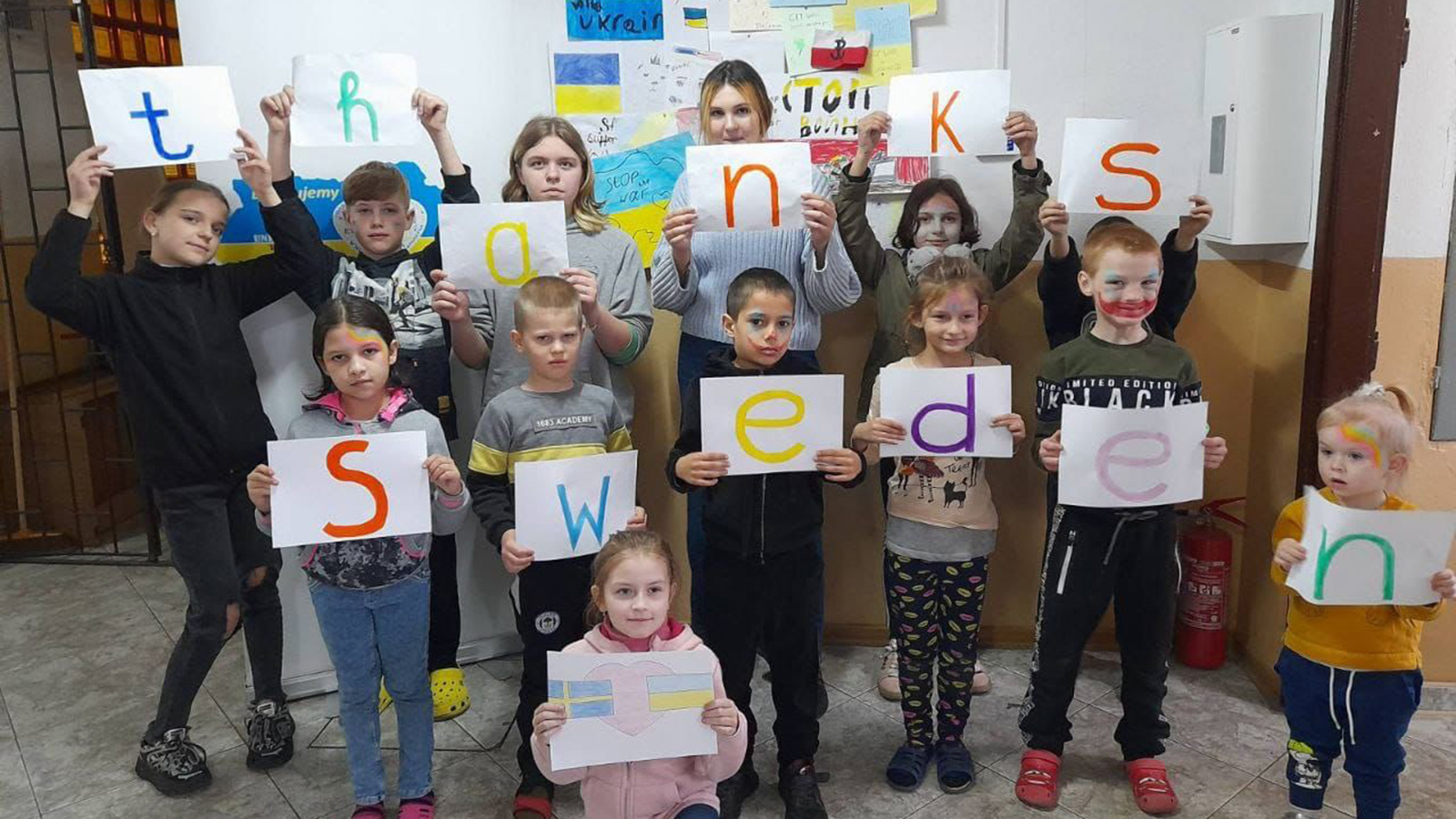 OperationAid offers free transport from several locations in Poland to Sweden. We pick up refugees at some of the largest refugee centers in Poland and take them safely to their new reality.
OperationAid has registration desks at two refugee reception centers: one in Przemysl and one in Karczowa. Our volunteers provide information about Sweden and what it has to offer, what we provide in terms of transport and what the process looks like when they arrive in Sweden. We have printed information in Ukrainian and Russian and usually at least one volunteer translator is present. Those who decide to go to Sweden are then registered. We take their passport information, note how families are related and if they have any allergies or disabilities. When everything is registered, a place on the bus is reserved and time for pick-up is arranged.
We work closely with both Polish and Swedish bus companies. Most of our donations go to finance this transport.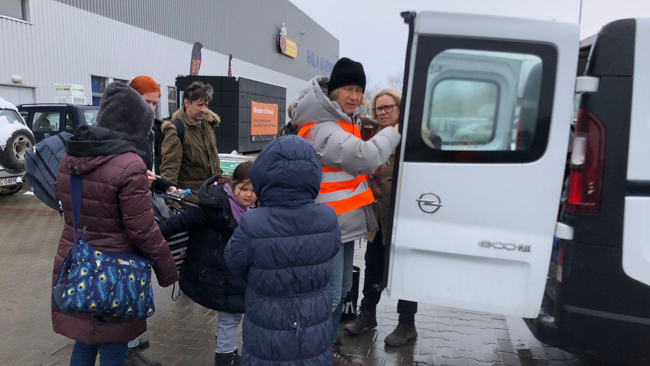 Border team
Thousands of refugees show up at the border every day. They are exhausted after a long journey. They have been shelled and have seen their homes demolished by artillery and rockets. They come tired, hungry, wounded and dehydrated and simply seek security on the other side of the border. They arrive, mostly women and children, with nothing more in their names than can fit in a lunch bag.
OperationAid strives every moment of every day to give these people, in their greatest need, care and compassion when they arrive. We are a small organization that assesses the situation on a daily basis and works relentlessly to meet their needs while they wait 4-24 hours at the border line in all weathers. We distribute things like water, juice, coffee, food, snacks, sweets, blankets, socks, hats, diapers and baby food. We buy supplies and follow them half a mile up to the queues.
Refugees have died in these lines of hypothermia. We have made it our mission to set up shelters and propane heaters so that people can stay dry and warm. OperationAid has sent teams to Ukraine to retrieve refugees to reunite them with their families.
There is no need for small or too large that our border team will not work relentlessly to solve. More than anything else, OperationAid wants to make sure that these refugees know that they are safe, that we care and that we are there to help.