Children in Bangladesh receive instruction in their own language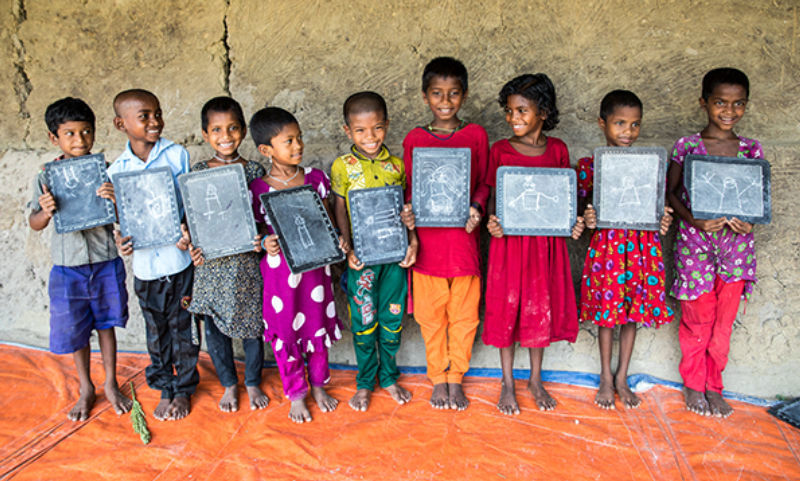 Bangladesh is one of the most populous nations in the world. The population will cross the 200 million mark within a couple of decades.
Minority groups are discriminated against and are often exploited, and the fact that it is so difficult to get a job makes it difficult for many to obtain food. The children are neglected by the parents and often have to be alone at home and take care of households and siblings when the parents work long days in the fields, which leads to illness and mental illness and the children do not develop at the pace they should.
The road to school is often long and dangerous and girls are often divorced when they are only 12, 13 years old. In addition, it is not a matter of course that the teaching and teaching material in the schools is in a language that the children understand.
For only SEK 200, you help children from 4 different minority villages to receive teaching materials in their own mother tongue for a month.