Women at the front for peace. Give a "start your own" grant for SEK 300.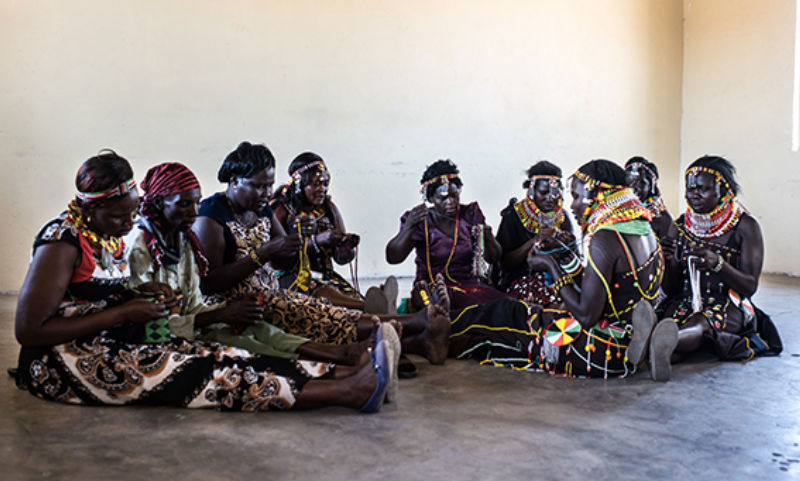 In northern Kenya, the herding ethnic groups Turkana and Pokot live. The shortage of water and food is occasionally great and many live in difficult conditions. The struggle for survival has resulted in an armed conflict over livestock. "The majority of us are widows or have lost our sons to this conflict," said Mama Rahab. She is a member of a peace-building committee, organized by the PMU's partners in the field, in an effort to increase dialogue and understanding between the two tribes and to quell the conflict that strikes hardest on women and children.
The way out of the fighting lies, among other things, in intensive peace-building work and in finding alternative livelihoods to reduce competition for livestock.
Mama Rahab is optimistic about the future. "For a long time, only the men attended the meetings, and if a woman came, she was not allowed to speak openly or have an opinion." But in this project, Mama Rahab feels that women are at the forefront of peacebuilding work. "We as women have a role to play in ending the conflict and we thank God that we are appreciated for our participation."
For SEK 300, you give a "start-your-own-contribution" to a mother. Instead of the men and sons going into battle and stealing cattle for the family to survive, the mother can now support the family.