An educational weekend in rural Ghana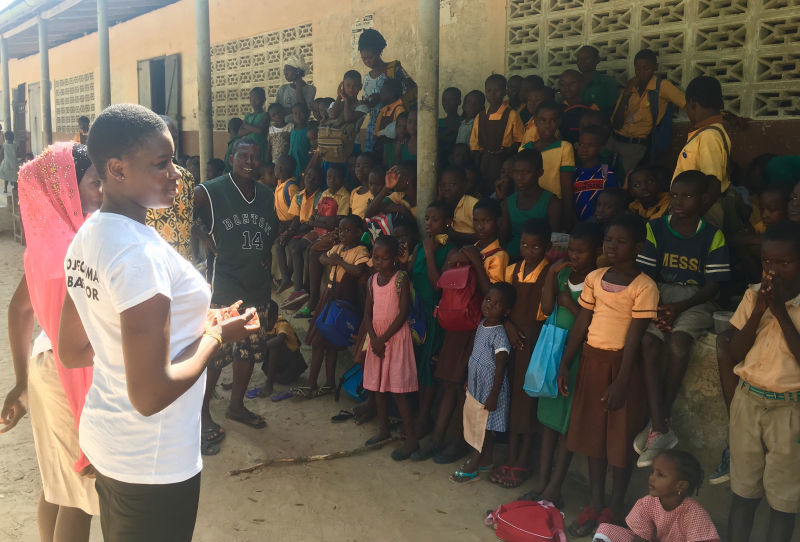 Project Nima has trained ten ambassadors in the Ghanaian slum Nima so that they can then go out and further train others.
The ambassadors are between 12 and 17 years old and their core subjects are:
human trafficking

women's rights

child rights

the education system, including the counter-productivity with children and about learning difficulties such as ADHD and dyslexia as well as advice for both children and teachers

corruption

drugs

and how we can create a better world for ourselves and others.
For 3,000 kronor, together with an adult leader and two drivers, they can go to the poorest parts of Ghana to educate both children and adults. During such a weekend, the ambassadors reach about 200 children and 150 adults.
These training weekends have become very popular in Ghana and we have many schools queuing up to get involved. For only SEK 3,000, we can change and develop education in these vulnerable areas in a genuine, sustainable and inspiring way.
An educational weekend includes:
Friday:
A full day in the village school with lectures and workshops led by Project Nima's ambassadors, for children and teachers. Many of these children have been exposed to both child trafficking and child labor. Great focus is on human trafficking, children's rights, women's rights, the education system, corruption, drugs and on strengthening and raising children. At the end of the day, the children at the school themselves will give lectures on the above-mentioned core subjects
Saturday:
A full day with lectures and workshops for adults in the village. The same approach as for the children but with a more adult perspective. Much focus is placed on child trafficking, children's rights, sustainable development and strengthening people in the knowledge that everyone can create change.
Sunday:
Homecoming.
The SEK 3,000 includes travel, minibus, two drivers and food for 13 people for three days.
Accommodation for the ambassadors and the adults lends the villages themselves free of charge to Project Nima.