Help a school get a free lecture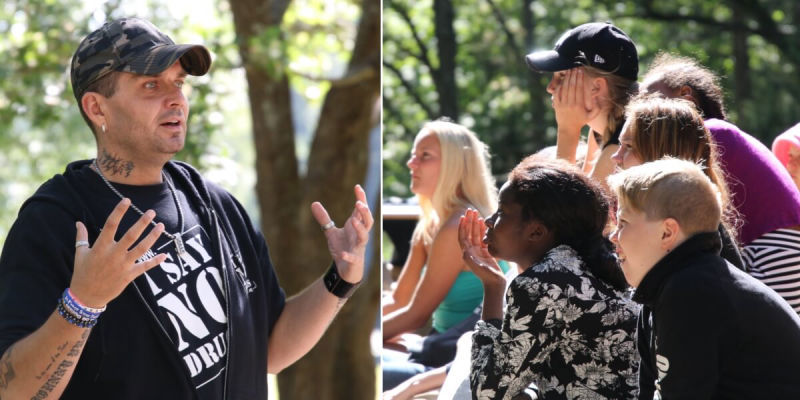 For SEK 15,000, we can give a free lecture to an entire school.
We work to ensure that students, with the help of knowledge and motivation, can make an independent decision to live drug-free. The lecture helps young people to get the truth about drugs, feel motivated for their goals in life and to be able to resist peer pressure.
It is 80 minutes long, follows the National Agency for Education's guidelines and contains no intimidation propaganda or cues. It contains:
* What is a drug?
* Why does a person take drugs? (two main reasons)
* What happens physically and mentally when a person takes drugs?
* What is it that creates the liberal attitude? How does drug marketing work?
* The importance of goals in life.
As a complement, the students also receive our Little Drug Book. After the lecture, everyone has the opportunity to come to the lecturer and ask their questions. Here we succeed in reaching students who are at risk, have a friend who wants to try or are considering testing Cannabis for the first time.
Every year we hold more than 170 lectures and lecture for 10,000 students, parents and teachers. The lecture is extremely popular and therefore during our 26 years we have had the chance to help over 200 municipalities and lectured to almost 800,000 people.
Your support makes it possible for us to visit another school and help more young people.