School tour - forbidden love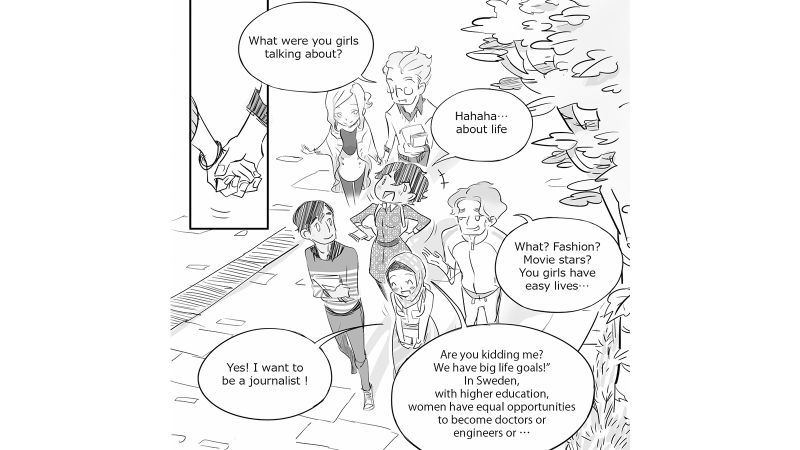 Help us carry out a tour of Sweden's schools. With your gift, we can increase the number of schools we visit.
In the culture of honor, women and men have different roles. These roles are cemented in a way that is difficult to understand if you are not in that context. Knowledge about gender equality and human rights is low among adults who come from and may still live in a clan culture. What does it look like for the young people, do they understand what rights and obligations you as an individual have in Sweden? What opportunities do they have to decide for themselves over their own lives?
We have a strong belief in young people and their ability to see different perspectives if only the knowledge is made available to them. We will organize workshops for young people with a material produced by GAPF in manga format to discuss the view of gender roles and seeds for change. With scenarios designed to interest young people, we see a great opportunity to strengthen awareness of their own rights and opportunities to live as they wish, but also to work with values around the culture of honor, sexuality, love and freedom.
For SEK 350, we can give a student the opportunity to participate in a workshop where we guarantee that they start thinking about their own values, choices and much more.