Give an orphaned orangutan food for a month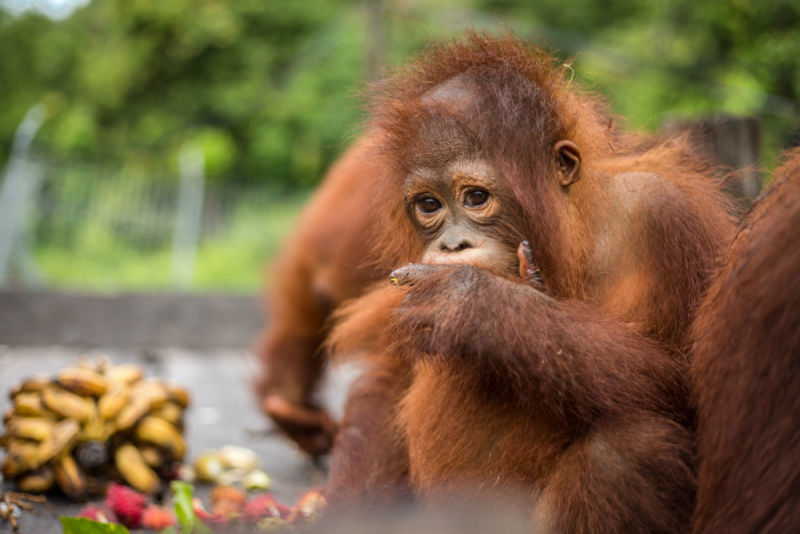 In Borneo, hundreds of distressed and orphaned orangutans live at the Nyaru Menteng rehabilitation center. All the orangutans who came to the center have before that had a tough start in life. Most of the orangutans undergo a rehabilitation process in order to one day be able to return to the wild. But the road is long. The orangutan must learn to climb, build nests, protect itself from dangers and find food. An average rehabilitation process takes about 6-8 years before the orangutan is independent enough to survive on its own in the rainforest.
At the rehabilitation centers, a lot of food is consumed during the rehabilitation process. It is estimated that an orangutan eats food for approximately SEK 1,000 per month. Orangutans usually eat fruit, seeds, termites, bark and leaves and the food is also used to train the orangutans in the skills they need in the future. Food for a month is obviously not enough for the orangutans to be able to get through the entire rehabilitation process, but it is a good start to help an orangutan kid who has lost everything.
We at Save the Orangutan work to ensure the survival of the acutely endangered orangutan, where the rehabilitation centers play an incredibly important role in the work.

Together we can make a difference - Thank you for your support!