Memory bags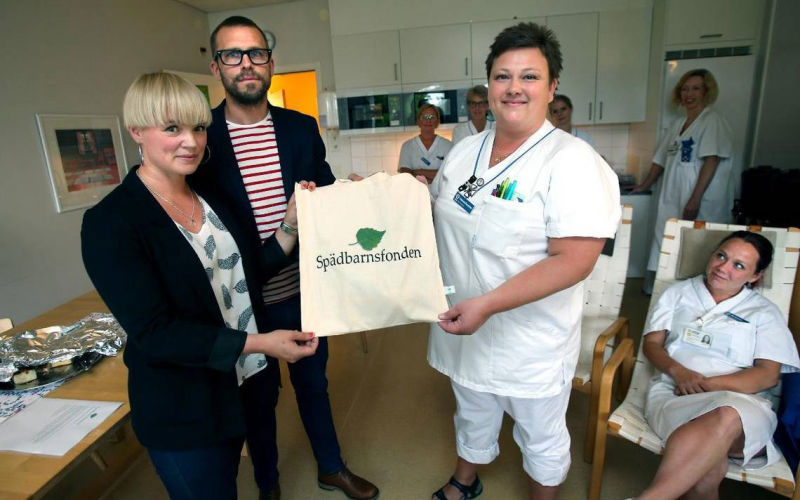 Support our fundraiser to fund memory bags for new parents
The Infant Fund works to ensure that all affected parents, throughout Sweden, have the same opportunity for support and information, when the terrible thing has happened. That is why the memory bag is there. It is a simple white cloth bag that contains information material that can make it easier for care to give parents a good response. The memory bags also contain information and products that can help parents collect memories of their too short time with their child.
Our task is also to raise funds for research to reduce the number of children who die before birth and during the first year of life.
We want there to be memory bags in all hospitals to distribute to parents who have lost their child.
My
contents of the nose bag:
- The folder "About losing a child"
- The folder "About the Infant Fund"
- 2 teddy bears or two handmade elephants (To send with your child, or take home as a memory, after it has been close to its child, or to perhaps give a sibling)
- Imprint set for foot and hand, using invisible ink.
- A checklist in short form with several "Remember that" in order to collect memories
- Infant Fund Magazine
The memory bags are engaging
In January 2017, we were contacted by Anna Dalmo, who herself lost a child. Together with a friend, Jeanette Jelenius, they have created a forum on Facebook "Elephants for Angel Children" , a group that is growing in number all the time. They crochet, knit or sew small elephants that are now included in our Memory Bags. A small card is tied around the elephant's tail that says: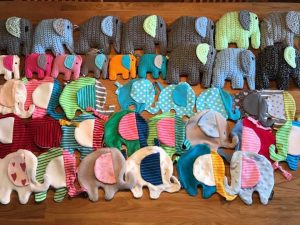 "This little elephant is proof that you are not
alone. Because there are many other parents there
out there who miss their little ones as much as you do just that
now. A child that they have longed for so much
and loved from the first moment. Keep the elephant close,
give it to your child or keep it as a memory. "
A memory bag costs about SEK 150 to manufacture. Help us help more!
Read more: https://www.spadbarnsfonden.se/stod-oss/spadbarnsfondens-minnespasar/
Do you also want to crochet / sew elephants: https://www.facebook.com/groups/948023148563269/members/