Become a Breakfast Child Sponsor for 11 Swedish kronor!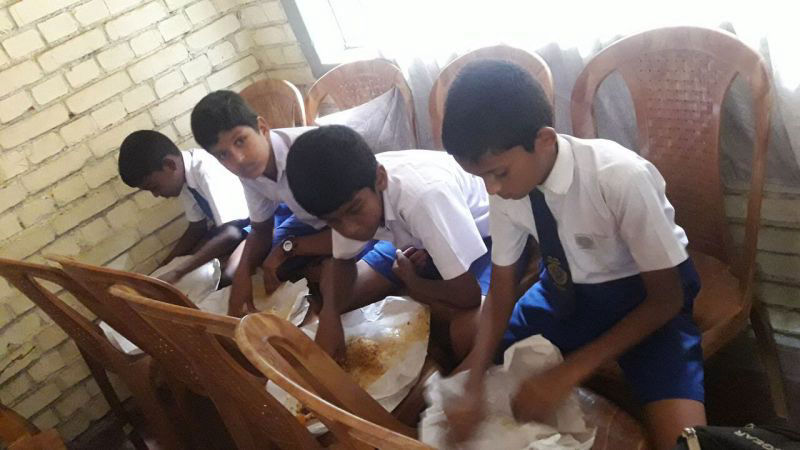 For only 11 Swedish kronor, you can give a child a good start to the day!
For 110 kronor you help ten children or for 242 kronor you give breakfast to one child for a whole month!
Many children in Sri Lanka come to school without having breakfast. As free lunch is not served at school, these children spend all the time at school without food. For these 11 kronor, we make sure that the children get a good meal at school, but will also arrange home visits for these children. We also engage the school's doctor and arrange workshops to tell how important this is for the children.
At a school where SLBV runs an educational project, we have in 2016 and 2017 financed a nutrition program, meaning that 50 children (selected by the school management) each school day have received a real, nutritious and varied meal in school. The program also includes a theoretical educational part that addresses the children's parents with the focus "Saturated children facilitate learning". Furthermore, areas of knowledge that are not normally included in ordinary school plans, such as dental hygiene, are included.
Teachers praise SLBV's program, which has led to lower absenteeism, less trouble, more alert children and thus better school results.

SLBV is seeking funding to continue the program in 2018.