Support the children's dreams and give away a book!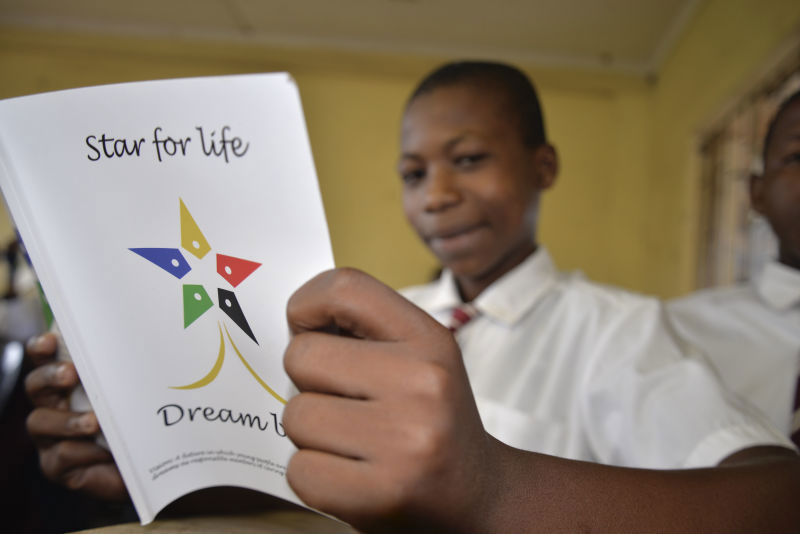 All young people carry a dream of the future , but for many children in South Africa and Namibia, the situation is tough and the opportunities are small. Especially now, when the pandemic hits southern Africa hard, the support of the outside world is needed more than ever.
We have been working in southern Africa for fifteen years and through our unique school program, students gain an understanding of how to create change - and what it takes to achieve their goals.
The dream book is one of our most important tools. Here the students write down their dreams and goals. Well-trained coaches then conduct workshops with different themes, where students are motivated to study and believe in themselves and their own power. It can be the difference between a life of hopelessness or a future where you can support yourself.
To date, 450,000 students have participated in the Star for Life program and the results are striking: young people's self-esteem is strengthened, study motivation increases and grades improve. As Nelson Mandela once put it: "Education is the most powerful weapon you can use to change the world."
Now you have the chance to help create change - and awaken dreams! Printing a book costs SEK 20. This means that for only SEK 100, five students each get a Dream Book to work with. For SEK 500, a whole class - 25 children - each gets a book. The goal is for as many books as possible to be distributed in February 2021. Thank you very much for participating and contributing!