Diabetes Camps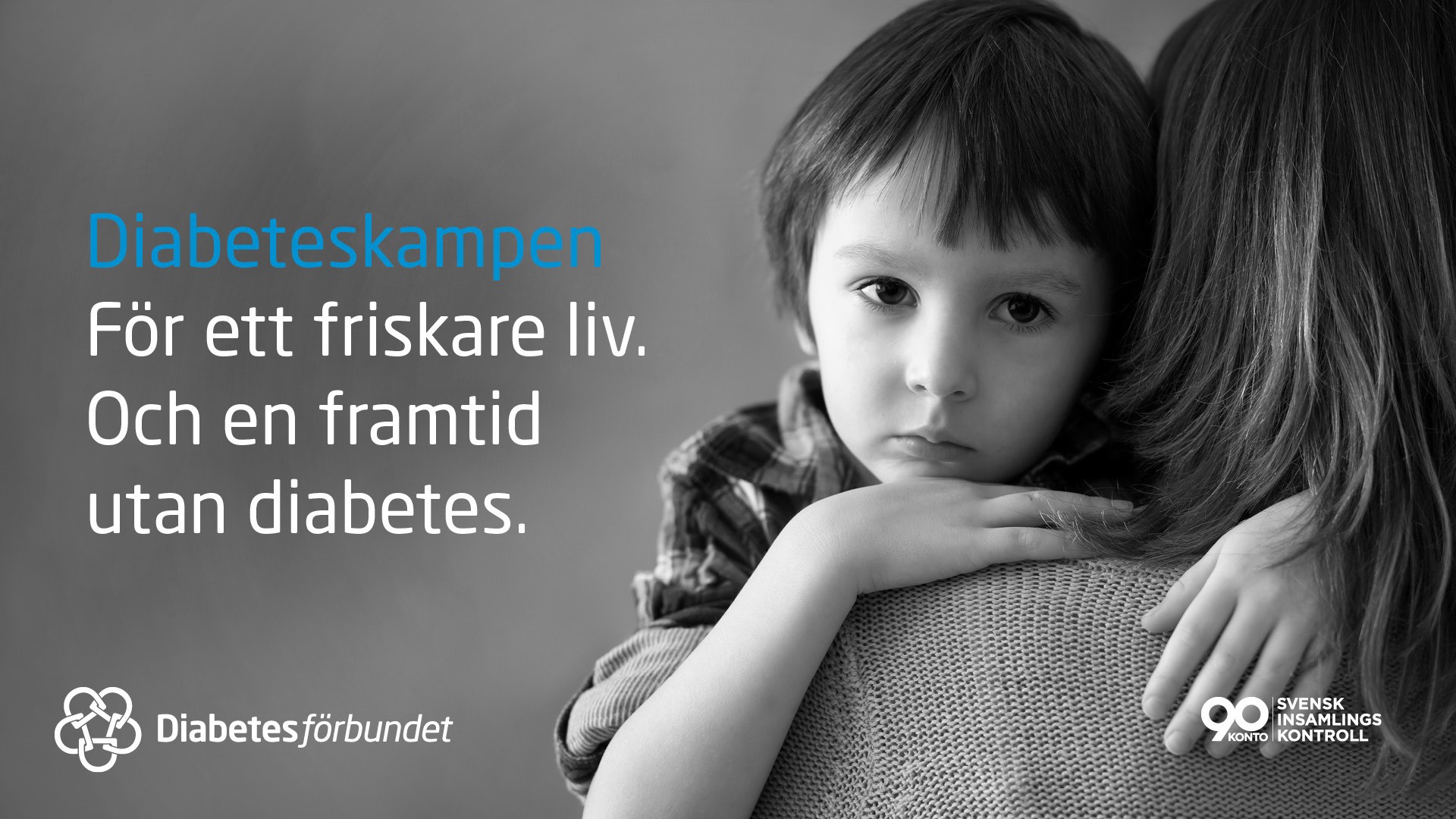 Having diabetes is a struggle. Against the clock, against fatigue, against the fear of complications and sequelae. Against the prejudices and ignorance of the outside world.
Having diabetes is a struggle. For life. To be strong, and to be strong will. To every day persuade oneself to stand straight in the back for who one is, and for who one wants to be. In the fight against diabetes, everyone who suffers from diabetes agrees. Not just the one who is sick but everyone who is affected.
Together we turn prejudices into insights
and injustices to obvious rights.
4 out of 10 people with diabetes have, or have had, a need for psychosocial support and 60 per cent of those in need at the moment state that they do not receive the support they need from their care provider. This shows a new survey among just over 3,400 of the Diabetes Association's members. In addition, the need for help is twice as great among young people with diabetes.
In the worst case, the lack of psychosocial support also affects physical health. People with diabetes who do not feel well have a much harder time managing their self-care, and this can have major consequences, even life-threatening.
- Unfortunately, the results confirm what we have known for a long time. Diabetes care in Sweden has a long way to go when it comes to dealing with the mental and emotional part of life with a chronic illness. It is high time that we talk about this and bring about a change, it is about people's quality of life and health, says Björn Ehlin, chairman of the Diabetes Association
The Norwegian Diabetes Association has conducted a survey among its members on how they experience access to psychosocial support in diabetes care. The figures show an alarmingly high need among people with diabetes who are not met.
- We already know that the need is greatest among young adults. This is confirmed in our survey. Here, 40 percent in the age range 18-30 years state that they need psychosocial support today. This is twice as large a share as in the group as a whole, and something that should be taken very seriously, says Björn Ehlin.
The Diabetes Association's survey among members living with diabetes also asks the question to what extent caregivers pay attention to the need for psychosocial support, and whether such is available at diabetes clinics around Sweden. Just over 1 in 3 in the survey (36 percent) answer that caregivers do not at all pays attention to the need for support that may arise in life with diabetes.
At the same time, the information gap around the availability of psychosocial support in care is large, 2 out of 3 cannot answer whether this is available at their diabetes clinic. Here, both patients and healthcare need to become better at talking to each other.
- This is not enough. We will be better at getting members to request support if they need it, and at the same time the information gap in diabetes care must be reduced, says Björn Ehlin.
The Norwegian Diabetes Association has the following proposals for developing psychosocial support in diabetes care:
- Increase research on mental illness for people with diabetes
- Increase access to psychosocial support for people with diabetes
Introduce nationally measurable values for the psychosocial health of people with diabetes
Facts about the survey
The survey was conducted with an online survey that was sent out to a total of 7,993 members of the Diabetes Association who are registered by email, and who when they became members have stated that they have either type 1 or type 2 diabetes. The questionnaire was sent out on Thursday, October 7, and the survey was closed on Thursday, October 21, 2021. Two reminders were issued during this period. 3,481 responses were received, which gives a response rate in the survey of 43.6 percent.
The survey in brief
- 4 out of 10 people with diabetes either have, or have had, a need for psychosocial support such as help from a counselor, psychologist or people with similar skills
- 4 out of 10 people in the age range 18–30 years need psychosocial support today. This is twice as large a share as in the group as a whole
- 6 out of 10, in the group who state that they need psychosocial support today, have not received this support from their caregiver
- 1 in 3 answer that caregivers do not pay any attention to the need for psychosocial support that can arise in life with diabetes
- 2 out of 3 of the respondents can not answer whether there is a counselor, psychologist or people with similar skills at the diabetes clinic